Park Circus and Sony Pictures have today announced the 40th Anniversary re-release of Monty Python and the Holy Grail. The 1975 classic will be screened in over 500 UK cinemas for one night only on Wednesday 14th October 2015 and for the first time the film will also be shown in a brand new sing-a-long version.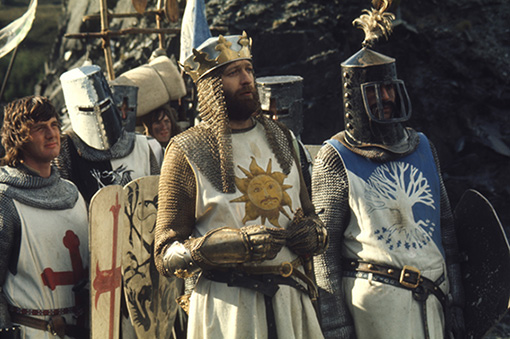 The screening will be accompanied by a specially filmed, exclusive, introduction from Terry Jones, Terry Gilliam, Michael Palin, Eric Idle and John Cleese. We want to make this a fun event and are encouraging audiences to come along dressed up as their favourite character. There will also be an interactive social media campaign in the lead up to the release.
The film will also be released internationally by Park Circus and in the US by Rainbow Releasing.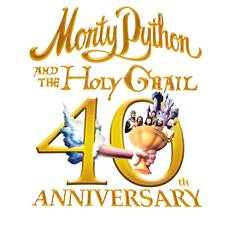 Sony Pictures Home Entertainment will also celebrate the 20th Century's most brilliant and outrageous comedy troupe with the Monty Python and the Holy Grail: 40th Anniversary Edition Blu-ray in the autumn. We hope to have more details on this nearer to the release date.
We've been assured that bookings for the Wednesday 14th October 2015 screenings can be made at www.parkcircus.com, but we couldn't see where when we visited the site. Hopefully this will show up soon.
You can keep up to date on all things Monty Python at: www.montypython.com.
And remember, that rabbit's dynamite!