To celebrate the life and career of renowned and multi-award winning English actor Richard Attenborough, on the first anniversary of his death, Simply Media has announce the release of two of his classic films; the tense airplane thriller Jet Storm and gangster crime drama, Dancing with Crime.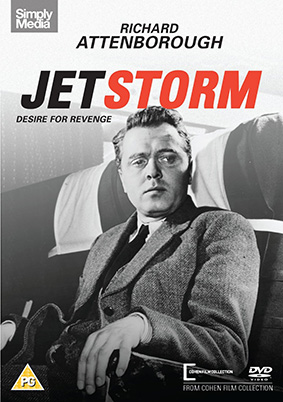 Jet Storm (1959)
When Ernest Tilley's (Richard Attenborough – Jurrassic Park, The Great Escape) daughter is killed in a hit-and-run, he vows to do whatever it takes to avenge her death. Armed with a homemade bomb, he tracks down the killer to an airport and boards the same flight. Once in the air, he threatens to blow up the place.
Emotions run high among the passengers as they confront the reality of the situation and soon, drama and secrets spill as they are forced to take stock of their lives. Can Ernest, a man who has nothing to lose, be stopped in time?
Written and directed by Cy Endfield (Zulu, Hell Drivers), this 1959 star studded aviation drama also stars Stanley Baker (Hell Drivers), Hermione Baddeley (Mary Poppins), Paul Eddington (Yes Minister) and Diane Cilento (The Wicker Man).
Jet Storm was described by Time Out as "A British prototype for the Airport disaster movies of the 60s and 70s."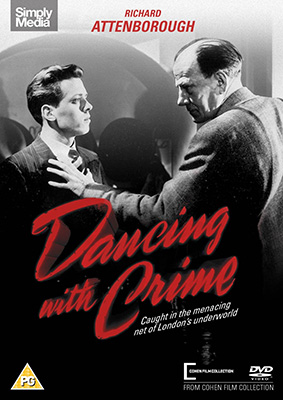 Dancing With Crime (1947)
Returning home from WWII, childhood friends and army comrades Dave Robinson (Bill Rowbotham – Last of the Summer Wine) and Ted Peters (Attenborough) make very different choices. Ted gets an honest job as a taxi driver, and saves for his wedding to his childhood sweetheart, Joy (Sheila Sim – A Canterbury Tale). Dave, however, wants easy cash and soon becomes involved with a gang.
When Dave runs into money troubles with the mob boss, and is found dead in the back of Ted's taxi, suspicions fly as Scotland Yard investigate the murder. The police suspect Dave's underworld connections, the mob suspects that Ted knows their guilt, and Ted himself suspects who the real killer might be…
Jet Storm and Dancing with Crime will be released individually on UK DVD on 17th August 2015 by Simply Media at the RRP of £12.99 apiece.
No extra features are listed.