The latest two titles in Network's ongoing 'The British Film' collection have been announced today, the 1967 Deadlier Than the Male and the 1947 White Cradle Inn. Both will be released on the 8th June 2015.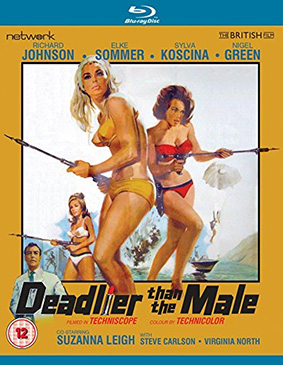 Deadlier Than the Male (1967)
When insurance underwriter Hugh Drummond learns of the deaths of top oil executives – at the hands of a pair of beautiful but brutal female assassins – he is convinced that it is the work of an international crime syndicate. His investigations uncover that the syndicate is after a big oil concession, and to get it they must commit regicide.
Richard Johnson (The Haunting, Zombie) gives a suave performance as Hugh 'Bulldog' Drummond in this cool '60s take on the exploits of H.C. McNeile's famous fictional hero. Giving Bond a run for his money, Deadlier Than the Male sees Drummond involved with daring escapes, murderous plots, femmes fatales and dolly birds by the score!
Deadlier Than the Male will be released on UK Blu-ray from 8th June 2015 at the RRP of £14.99 as part of Network's 'The British Film' collection.
Special features will include:
Original theatrical trailer
Archive interviews
Archive location reports
Extensive image galleries
Promotional materials PDFs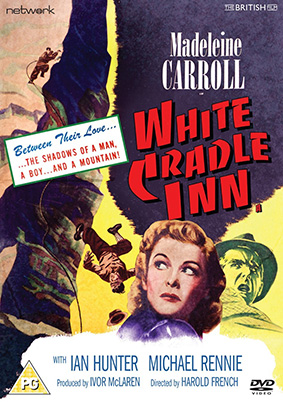 White Cradle Inn (1947)
Beneath the towering peaks of the Swiss Alps, in peaceful White Cradle Valley, stands an inn owned by Magda and her philandering husband Rudolf. During the war, many small French children are evacuated to the valley. One of these refugees, a boy named Roger who has lost both parents, is billeted with Rudolf and Magda. When the time comes for the children to return to France, Magda very much wishes to adopt Roger, but her husband has taken a dislike to the boy.
Madeleine Carroll – internationally famous for her role in The 39 Steps and the first of Hitchcock's glacial blonde heroines – stars with Ian Hunter (A Midsummer Night's Dream), and Michael Rennie (The Day The Earth Stood Still) in this rare and deeply moving post-war drama.
Featured here in a brand-new transfer from the original film elements, in its as-exhibited theatrical aspect ratio and also known as High Fury, White Cradle Inn will be available to own on DVD from 8th June 2015 at the RRP £9.99, as part of Network's 'The British Film' collection.
The only extra feature listed is an image gallery.