Network Distributing have announced the June DVD release of two films starring Welsh singer, composer and actor Ivor Novello as part of 'The British Film' collection: The Rat, in which the life of a famous jewel thief when he becomes guardian to a young woman; and The Dancing Years, a romantic musical set in pre-war Vienna.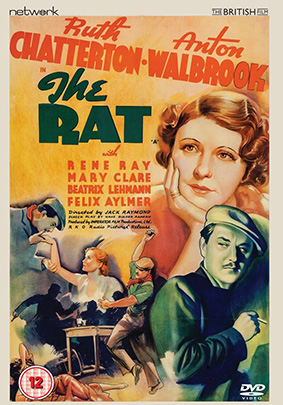 The Rat (1925)
Jean Boucheron, a.k.a. the Rat, is a brilliantly elusive felon and a celebrity among the demi-monde of Montmartre. Then, a fellow criminal who is about to be executed begs Jean to take care of Odile, the lovely young daughter he has thus far shielded from the more sordid aspects of life. Odile goes to live with Jean but can she remain safe when he plans to steal a millionaire's pearls?
Based on the hugely successful screenplay by Ivor Novello and Constance Collier, this outstanding melodrama stars Anton Walbrook (The Life and Death of Colonel Blimp) as a famous Parisian jewel thief whose life is irrevocably changed when he becomes the guardian of a vulnerable young woman.
The Rat is available to own on UK DVD from 1 June 2015 at the RRP of RRP £9.99 as part of Network's 'The British Film' collection.
No special features have been listed.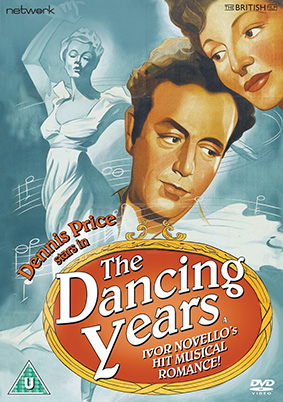 The Dancing Years (1950)
1910: a small band of army officers arrive at an inn on the outskirts of Vienna. It is home to Rudi Kleber, a gifted but impoverished composer, who is asked to play while they eat. Rudi plays his own composition and the officers immediately bid against each other for its purchase – but a woman's voice outbids them all; it is Maria, the lovely and brilliant star of the opera.
Premiering on stage in March 1939, Ivor Novello's enchanting musical romance set in pre-Great War Vienna became one of the most popular West End shows during the dark days of the Second World War. This radiant film adaptation proved no less popular, with Dennis Price's (Victim, Kind Hearts and Coronets) sensitive portrayal of the lead character winning great acclaim and Novello's score featuring a string of melodies that swept the world.
The Dancing Years is available to own on DVD from 1 June 2015 at the RRP of £9.99, as part of Network's 'The British Film' collection.
The Dancing Years is featured here in a brand-new transfer from the original film elements, in its as-exhibited theatrical aspect ratio.
Special features will include:
Original theatrical trailer
Image gallery
Original promotional material PDF