Set against the chaotic backdrop of recent Middle East conflicts, The Green Prince is a multi-layered thriller tracing the details of an unprecedented secret partnership between two sworn enemies.
Telling the true story of the complex relationship between the son of a Hamas leader and the Israeli secret service agent who recruits him as an informant, this extraordinary documentary is a startling insight into the world of counter-espionage and a stunning account of power, betrayal and an unlikely friendship.
Full of twists, turns and shocking revelations, The Green Prince is a powerfully gripping cinematic experience from the Oscar-winning producer of Man on Wire and Searching for Sugar Man.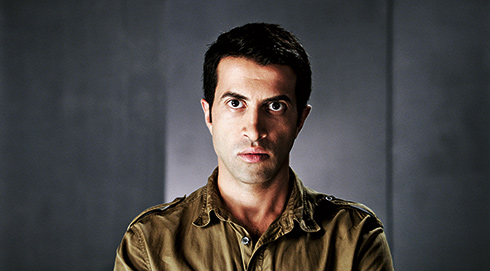 Described by The Guardian as "Terrific...As gripping as any high-concept Hollywood thriller," The Green Prince will be released on UK DVD and Blu-ray on 15th June 2015 by Artificial Eye at the RRP of £17.99 for the DVD and £24.99 for the Blu-ray.
The only extra feature is a theatrical trailer. Which we have here...