If you often find yourself with more questions than answers after watching your favourite films, Pop Up Screens have announced a series of special 'Science Flickton' events to quench your thirst for knowledge.
On 15th, 16th and 17th May, Pop Up Screens will be at The Chelsea Old Town Hall and will be joined by scientists and comedians to discuss the science involved in the Alien, Apollo 13, Terminator 2, Shaun of the Dead and Good Will Hunting. Before each film starts there will be a short introduction answering some of the big questions like why zombies can't run or why face huggers hug, and then the commentary will continue into the films when the movie is paused and the scientist explains the science of exactly what you're seeing on screen.
Tickets can be booked in advance through www.popupscreens.co.uk for £18 or £12 for students and under 10's. All this learning is thirsty work so there will also be a full bar with snacks and treats to keep those brains alert!
And so to the films: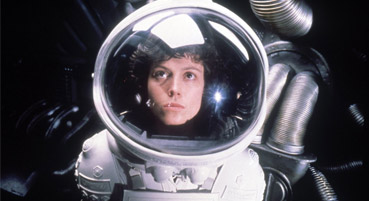 Alien – Friday 15th May (6.30pm)
The Scientist: Adam Rutherford. Adam has his own Wikipedia page, that's how much of a big deal he is. He contributes to the Guardian, hosts BBC Radio 4's Inside Science program, and is the author of 'Creation' – I mean he's written a book about the origins of life, not that he's actually God (but he is pretty close).

The Comedian: Richard Sandling. Richard won So You Think You're Funny in 2007 and has successfully been funny ever since, hosting the 'Perfect Movie' comedy night and appearing on Peep Show, Miranda and Robin Ince's London Book Club and Gifted Children shows.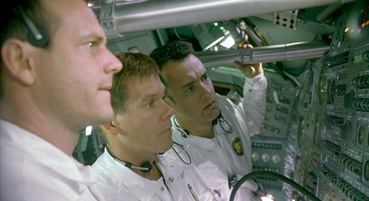 Apollo 13 – Saturday 16th May (1pm)
The Scientist: Dallas Campbell. Dallas is the go-to guy for science stuff; presenting The Gadget Show on Channel 5, Bang Goes the Theory on BBC1 and Horizon on BBC4 to name but a few. Plus Dallas won Celebrity Mastermind AND he is bringing a real life Russian space suit…!
A Second Scientist: John Chase. John As well as being a street scientist and CBBC presenter, Jon has created a science rap video for NASA. He also knows exactly how astronauts go to the toilet in space (and isn't afraid to tell you…).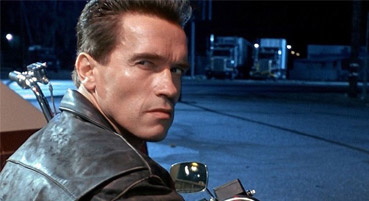 Terminator 2: Judgement Day – Saturday 16th May (6.30pm)
The Scientist: Steve Mould. Steve has reached the dizzying heights of The One Show's green sofa and that would be enough for most, but not Steve, he's only gone and done the science bits on Blue Peter too. He's one third of the Festival of the Spoken Nerd, and as their experiments maestro has earned the middle name "Danger" (though his mum still says it's Peter).
The Comedian: Bec Hill. Bec is one of Time Out's top 10 funniest comedians on Twitter, has a selection of cool hats and more 5 star reviews than any one person deserves from Edinburgh and Melbourne Comedy Festivals. She's also the host and creator of cult comedy night "Pun Run" and will be bringing her infamous flip chart full of Back To The Future-ish fun.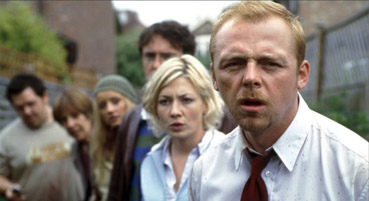 Shaun of the Dead – Sunday 17th May (1pm)
The Scientist: Karl Byrne. Karl is a virologist and zombie expert, which makes him double cool, and then in his spare time he's a scientific consultant on low-budget zombie movies and organises the Cheltenham Science Festival.
The Comedian: Nat Luurtsema. Nat has a BAFTA nomination. Nat is funny. And Nat loves Zombies. Just in case that isn't enough she's also written books, appeared on The One Show and has her own comedy sketch show, Jigsaw, on Radio 4.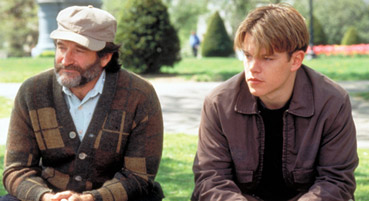 Good Will Hunting – Sunday 17th May (6.30pm)
The Mathematician: James Grimes. James is a mathematician from the University of Cambridge, but you're more likely to have seen him on the 1,000,000-subscriber channel Numberphile on YouTube. He also genuinely understands the maths involved in Good Will Hunting...
The Comedian: Dan Schreiber. Dan is a real life QI Elf, host and co-creator of the award winning QI podcast No Such Thing as a Fish and he is also the co-creator of the BBC's Museum of Curiosity. He is well on his way to becoming a national treasure.

All the screenings will be hosted By Helen Arney and she is one third of Festival of the Spoken Nerd, presenter for You Have Been Warned over on the Discovery Channel and BBC2's Coast, and in charge of making sure nothing catches on fire and the Science Flicktion screenings.