Dušan Hanák's renowned film Pictures of the Old World [Obrazy starého sveta] (voted the best Slovak film of all time by critics in 2000) is a poetic visual essay on the forgotten peoples of remote villages in the Tatra Mountains. Inspired by the photographs of Slovak artist Martin Martinček, whose pictures distilled entire lifetimes into luminous, intransient images, Hanák creates his own distinctive impressions of the artist's work, crafting a polyphony of human stories. The film documents the lives of nine old people the textures of faces, of hands, and of landscape predominate alongside an obstinate vitality and desire for life.
At odds with the Communist propaganda of the time, the film's depiction of poverty punctuated with alcoholism, religion, and the hardships of the subjects lives, resulted in the film being withdrawn from release. Condemned for its aesthetics of ugliness, the film remained banned for many years. However, Hanák's film is not a political, polemical or even social film. It goes far deeper to more fundamental levels of human experience – its power and beauty lies in its unique portrait of a people who seem to have been forgotten by the modern world.
Released for the first time ever in the UK, the DVD is presented fom a new HD digital tansfer with restored picture and sound - plus new HD restorations of two of Dušan Hanák's acclaimed short films Mass (Omša, 1967) and Old Shatterhand Came to Us (Prisiel k nám Old Shatterhand, 1966).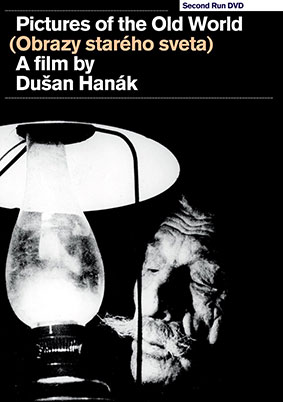 Described by Peter Hames as "One of the greatest works of documentary cinema," Pictures of the Old World will be released on UK DVD on 23rd February 2015 by Second Run at the RRP of £12.99.
Special features will include:
New HD restoations of Du an Hanák short films Mass (1966) and Old Shatterhand Came to Us (1866)
Booklet featuring a new essay by author and critic Jonathan Owen