A seriously impressive cast unite to star in writer and director Tommy Lee Jones's new Western The Homesman. Jones (No Country For Old Men, Men In Black) is joined by Hilary Swank (Boys Don't Cry, Million Dollar Baby), Meryl Streep (Into The Woods, The Devil Wears Prada), William Fichtner (The Dark Knight, The Lone Ranger) and James Spader (Lincoln, Secretary) in this 'untold story of the West'.
Independent frontier woman Mary Bee Cuddy (Swank) volunteers for the dangerous task of leading three unstable women across the harsh Nebraska territories to deliver them to a minister's wife (Streep). On their perilous journey Mary Bee saves the life of on-the-run reprobate George Briggs (Jones) in exchange for his help. Together the unlikely pair are pushed to their limits as they face constant threat and tragedy.
Critically acclaimed and with incredible performances The Horseman is an epic, sweeping tale set against the stark but beautiful landscape of the 1850s American mid-West.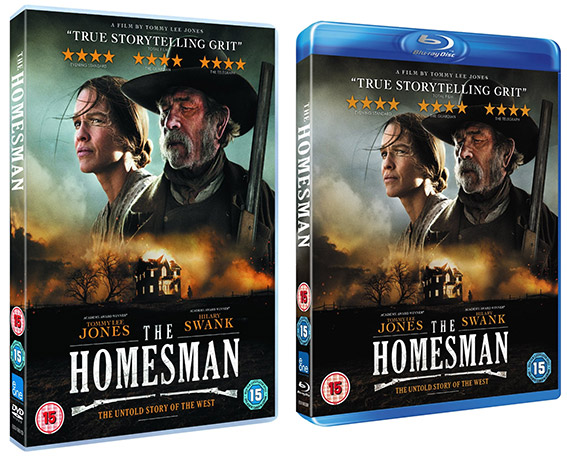 Described by The Independent as "the best Western since Clint Eastwood's Unforgiven," The Homesman will be released on UK Blu-ray and DVD on 23rd March 2015 by Entertainment One at the RRP of £19.99 for the Blu-ray and £17.99 for the DVD. The film will be available for digital download a week earlier on 16th March 2015.
Special features on the disc editions will include:
The story

Shooting the film

The Western

The Homesman at Cannes