After being in hiding for a year with her husband Tommy and their daughter, Estelle returns to Stockholm. Tommy had been part of one of the biggest robberies ever in the history of Swedish crime and now he wants his share of the take.
Word spreads like wildfire through Stockholm's underworld. If Tommy returns, the city will explode. And if he doesn't... something even worse might happen.
Directed by Tarik Saleh (Metropia) and written by newcomer Anton Hagwall, Tommy stars Moa Gammel as Estelle alongside Swedish superstar Ola Rapace (Wallander, Skyfall, Crimes of Passion) and international singing sensation Lykke Li.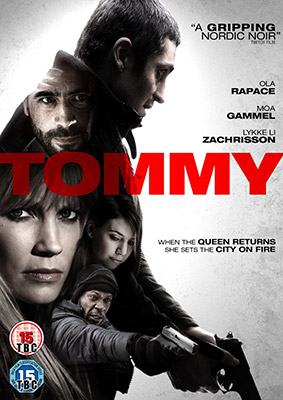 Described by Twitch Film as "a tense, hellish and breathlessly thrilling ride," Tommy will be released on UK DVD and Digital on 23rd February 2015 by Arrow Films as part of their Nordic Noir label at the RRP of £14.99 for the DVD.
The trailer has no English subs, but does give you a flavour of what to expect.