Simply Media have announced the UK DVD release of 10 films from MGM's back-catalogue, most from the 50s and 60s and one from the 1980s, many of them with prestige leading players and directors.
All are released on 23rd February 2015 at the RRP of £12.99 apiece. Details of the releases are below. All appear to be film-only discs with no special features.
Unlike so many other distributors, Simnply Media always provide sunbstantial and detailed press notes for all their releases providing a small review's worth of information on each of the films, which we've reproduced below. Enjoy!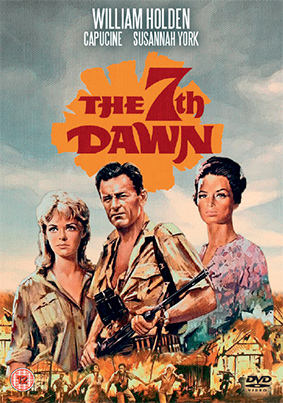 The 7th Dawn (1964)
William Holden (Network, Stalag 17, The Wild Bunch) stars as Captain Ferris in this 1965 BAFTA nominated drama. The 7th Dawn follows the aftermath of WWII for an American soldier who led troops in Malaysia during the conflict.
After the war ends, Ferris remains in Malaya and all is going well until it emerges that his old war buddy Ng (Tetsuro Tamba – Harakiri, You Only Live Twice) is working with Communist backed guerrilla forces. The Captain is hesitant about helping the British capture his friend but when the shoe is on the other foot, Ng seems to have no such scruples of his own. When the Captain's girlfriend Dhana, played by Capucine (The Pink Panther), is captured and sentenced to death, things change. Ferris has seven days to flush out Ng, if he wants Dhana's life to be spared…
Directed by Lewis Gilbert and co-produced by Karl Tunberg, (screenwriter for Ben Hur), the romanticism of The 7th Dawn's stunning shot-on-location Malaysian setting is breathtakingly captured by three time Oscar winning cinematographer, Freddie Young OBE (Lawrence of Arabia). A beautiful soundtrack composed by twice Oscar nominated composer Riz Ortolani makes for an immersive movie experience.
Adapted from Michael Koen's novel The Durian Tree, The 7th Dawn is an exotic, political thriller from the director of You Only Live Twice and The Spy Who Loved Me and presents some surprisingly nuanced and shaded attitudes towards Communist terrorists and British colonialists, considering the time of its production. The anger of Ng is conveyed as both sympathetic and wholly justified, yet the film simultaneously keeps a grasp on its condemnation of his violent acts of terror.
The plot and cast of characters are loosely based on real people and events. Captain Ferris represents a combination of SOE officer John Davis and explorer Frederick Spencer Chapman. Ng becomes Chin Peng, Malaya's Communist Party chairman, and Dhana was reportedly based on Eurasian writer/physician Han Suyin, whose novels include Love is a Many Splendored Thing, the adaptation of which also coincidentally stars William Holden. The spectacular cinematography, capturing Malaysia's colourful cities and epic mountains, surely led to the hiring of director Lewis Gilbert and cinematographer Freddie Young to work on the Japan based Bond classic, You Only Live Twice.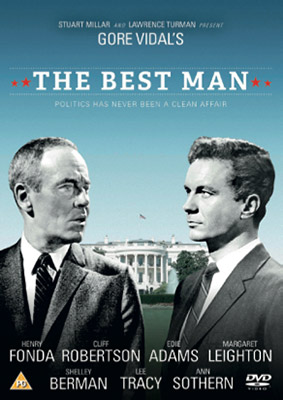 The Best Man (1964)
It's convention time in 1964 and intellectual front-runner William Russell (Henry Fonda) finds himself pitted against down-to-earth Senator Joe Cantwell (Cliff Robertson). This nomination is crucial for securing the Presidency, but while Cantwell is ready to do anything to achieve his ambition, Russell sees himself as a man of principle. Both men crucially need to win over the support of the ailing President to succeed, and as the stakes climb higher, each team has a call to make on just how dirty they are prepared to fight.
The Best Man is bursting with big name acting talents, including two-time Oscar winner Henry Fonda (Grapes of Wrath, Young Mr. Lincoln), Oscar winning Spiderman star Cliff Robertson and Edie Adams, whose performance won her a Golden Globes nomination. And the actors aren't the only stars. The film was created by Oscar winning director, Franklin J, Schaffner (Planet of the Apes, Patton), co-produced by Lawrence Truman (The Graduate, American History X) and based on the six times Tony nominated play by Gore Vidal. This fast paced, witty political drama poses a wealth of important questions, still relevant to the political world of today.
In surprisingly modern style, Gore Vidal's screenplay is less preoccupied with choosing the best candidate, and more concerned about keeping out the worst. Soon allegations surface that candidate Joe Cantwell engaged in homosexual activity during the war, William Russell chooses not to pursue the allegations. When Cantwell exposes the nervous breakdown Russell suffered years before however, he is left feeling foolish.
It eventually transpires that Cantwell was the man to report the homosexual activity, not a participant himself and it's questionable whether this was included by screenwriter Gore Vidal to make audiences further dislike Cantwell, or to escape the potential concerns of censors. Either way, The Best Man presents an interesting early Hollywood treatment of homosexuality.
There are several real world and Hollywood connections between The Best Man and the Oval Office. Ronald Regan was reportedly rejected for Henry Fonda's role in the film because a studio executive claimed he didn't have 'that presidential look'. And the character of Joe Cantwell, according to The Columbia Companion to American History on Film (Peter Rollins) was the first example of a portrayal of 'evil Nixon' in American cinema.
Gore Vidal also surely drew on his own experience as two-time Democratic congress candidate ("You'll get more with Gore") to pen the screenplay, and chillingly, the movie was partly filmed in the Los Angeles Ambassador Hotel, where Robert F Kennedy was later assassinated.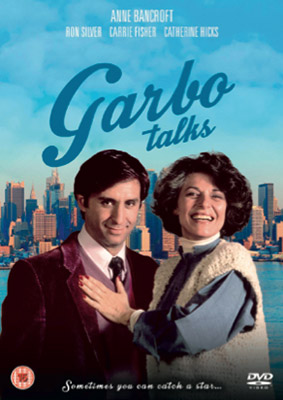 Garbo Talks (1984)
Estelle Rolfe (Anne Bancroft – The Miracle Worker, The Graduate) is a one-woman army, protesting against the world. She shames construction workers for cat calling women, refuses to cross a picket line for her son's wedding and even goes to jail over grocery prices. She also loves Greta Garbo. Then Estelle learns she has a brain tumour, with just six months to live.
Having always felt like a disappointment to his outspoken mother, Estelle's dutiful son Gilbert (Ron Silver) hires a paparazzo to lead him to Garbo's flat. He uses increasingly desperate tactics, including becoming a food delivery boy, to catch a moment with the star and grant his mother's dying wish to meet her. Can Gilbert find Garbo? And if so, will she talk?
The film also stars Carrie Fisher (Star Wars), who plays Gilbert's unsympathetic wife.
Garbo Talks opens with a delightful animated sequence, depicting Estella falling in love with Greta Garbo's filmography from girlhood, to bride, to motherhood and her current self. Along the way we witness her political awakening and poignant personal moments, such as letting go of her son. Touching in itself, it is the perfect introduction to this unashamedly heartwarming film, awash with compassionate sentimentality.
Directed by the late, great Sidney Lumet (Murder on the Orient Express, 12 Angry Men), who won an Oscar for Outstanding Contribution to Filmmaking in 2005, Garbo Talks continues the filmmaker's cinematographic love affair with New York City. Starring Anne Bancroft in a Golden Globe nominated performance as Estella, Carrie Fisher in her first feature length film after Star Wars: Return of the Jedi and joyously scored by five time Tony Award winning composer, Cy Colman, the film plays host to an impeccable range of Hollywood talent.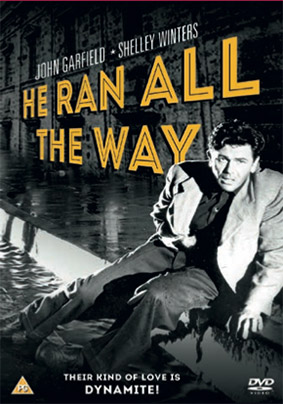 He Ran All the Way (1951)
Nick Robey is just a small time criminal still living with his mother, until a heist goes terribly wrong and he fatally injures a policeman in his panic. To escape the clutches of the law, Robey flees to a nearby swimming pool where he meets Peg, a nice but shy working girl who convinces him to come home and meet her family. Once inside, Nick reveals his true identity and threatens more killings if the family attempt to alert the authorities to his whereabouts. Despite the criminal's savage attitude, Peg is attracted to him and tries to persuade him to leave her hostage family alone by agreeing to accompany him. Willing, Robey presents her with money in order to buy a car for their getaway – but will she keep her side of the bargain?
This taut, disturbing crime thriller features stunning noir cinematography from the ten-time Oscar nominated James Wong Howe, which has led to a still from the film being featured on the cover of Andrew Spicer's comprehensive critical guide, Film Noir. Starring two time Oscar winning actress Shelley Winters, the gritty narrative is given an unrelenting sense of menace from 12 time Oscar nominated composer Franz Waxman's (Bride of Frankenstein, The Adventures of Huckleberry Finn) rousing score. This was the final Hollywood performance from the late, great John Garfield, following his blacklisting as part of the McCarthy trials.
Produced during the Hollywood Blacklist and wider McCarthy trials, a great deal of the fear and anger within 1950s filmmaking finds its way into the script of this film noir classic. The script itself was co-written under a pseudonym by Dalton Trumbo, whose outing as the true screenwriter of Spartacus ended the blacklist in 1960.
Despite being the man holding the gun, Nick Robey is the real hostage of He Ran All the Way, trapped in the house of a family he can never be part of and living in constant fear of police discovery. These emotions must have been easy to access for blacklisted lead actor John Garfield, director John Berry and screenwriters Dalton Trumbo and Hugo Butler. Indeed many critics have commented that the film can clearly be read as an allegory for that stormy moment in Hollywood history.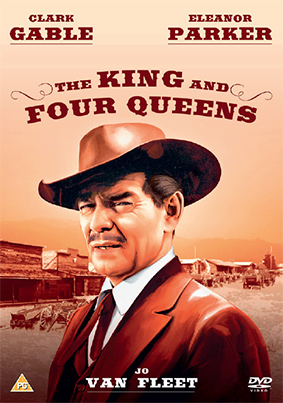 The King and Four Queens (1956)
On screen chemistry fizzes as Oscar winner Clark Gable (Gone with the Wind) is joined by Eleanor Parker (The Sound of Music), Jean Wiles, Sara Shane and Barbara Nichols, as four feisty dames who couldn't be more different.
While on the run in Utah, smooth cowboy Dan Kehoe (Clark Gable) overhears stories of the notorious McDade brothers. Three of these career-outlaw brothers were killed on a job two years ago, but one escaped, his identity unknown. The brothers stashed their $50,000 booty on their family ranch, entrusting only their mother (Jo Van Fleet) with details of its whereabouts. Kehoe leaves immediately to pursue the hidden treasure, ignoring warnings about the feisty mother and her four daughters-in-law still living on the ranch. The silver-tongued cowboy soon charms both the mother and four gorgeous, man-hungry McDade widows. But which widow's husband escaped? And do these beautiful women have a motivation of their own? The mother guards her daughter-in-law's chastity as tightly as the hidden loot, and soon realises that in allowing Kehoe to stay, she has let the fox into the henhouse.
Nowhere in Hollywood are gender stereotypes displayed more outlandishly than in the Western. If you're expecting The King and Four Queens to be another story of a meek woman toiling the ranch, just waiting to be swept off her feet by a rugged, adventuring outlaw, prepare to be disappointed. Margaret Fitt's 1956 script turns conventions of the Western on their head in a sassy, genrebending romp. It is Clark Gable for example, who is caught whilst bathing naked in a pond, a scene usually reserved for women, and typically followed by the man hiding their clothes. When Birdie discovers him, however, she attempts to strip off herself and join him in the water!
Cinematography from Oscar nominated Lucien Ballard (True Grit, The Wild Bunch) and detailed sets created by Wiard Ihnen (Jane Eyre, Wilson) make this a stand out, authentic cowboy classic. The King of Hollywood claimed the dual demands of acting and producing were simply too taxing on his health, and so returned to freelance acting for MGM. Amazingly enough, co-star Jo Van Fleet was 15 years his junior, despite playing the role of the battle-axe mother-in-law!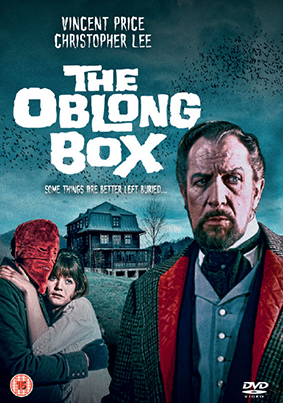 The Oblong Box (1969)
American Horror legend Vincent Price and British Horror legend Christopher Lee unite for the first time in this grisly Edgar Allan Poe adaptation, from director Gordon Hessler (Scream and Scream Again, The Golden Voyage of Sinbad).
The year is 1865. When Edward Markham (Allister Williamson) returns from Africa a disfigured madman, cursed for transgressions against the natives, his brother Julian (Price) imprisons him in the attic of their manor home. Angered by his imprisonment, Edward hires the sorcerer N'Galo to help him fake his own death, so that he can escape from the attic in a coffin. But his plans fall apart, as the unsuspecting Julian has him buried alive. In a stroke of bleak luck however, grave robbers dig up his body and sell it to the quack Doctor Neuhartt (Lee), who revives the aristocrat. Wearing a crimson mask to conceal his deformities and murderous from this endless series of betrayal, Edward sets out on a vengeful killing spree.
Unbelievably, The Oblong Box was the first time Horror legends Vincent Price and Christopher Lee ever met. They went on to act in two more films together, and co-starring in this Poe classic formed the basis of a lifelong friendship. Far from butting heads, Price once described this iconic meeting with Lee, saying: "I had heard he was very pompous, and I was really a little worried about meeting him. Well, we took one look at each other and started laughing...we find each other hysterically funny." Upon Price's death, Lee paid testament to their relationship, telling the Telegraph that: "the world lost a great actor and I lost a dear friend."
Like the script, production of the film was itself surrounded by death. During post-production the original director, Michael Reeves, died suddenly aged only 25, as did one of the screenwriters, Lawrence Huntingdon, just 11 days into filming.
This was Vincent Price's 13th Poe film, and in a strange twist, he and Lee share a birthday as well as a penchant for the macabre: May 27th.
The Oblong Box offered meaty roles to both actors, and is now considered one of the first examples of a masked Slasher film. Questioning topical issues, such as the legacy of British colonialism, this is a fright-fest with depth.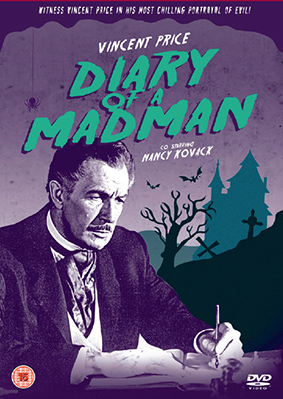 Diary of a Madman (1963)
Whenever evil exists in the heart of man, the Horla lives...
Simon Cordier (Vincent Price) is a well-respected magistrate, who chooses to visit a condemned prisoner, Louis Girot, on the eve of his execution. Girot frenziedly pleads his innocence, vowing that a spirit named Horla, who took over his body and forced his hand, is truly responsible for the crimes he has committed. When Cordier shows no mercy and refuses to believe him, the man astoundingly perishes before his eyes!
Over the following days, the magistrate bears witness to a number of peculiar happenings in his own home. At first, he believes he may be sleepwalking, but soon he starts to hear voices and fears for his sanity. After taking up sculpting to soothe his anxieties, Cordier embarks on an affair with Odette (Nancy Kovack), a gold digger married to a struggling artist. Will the couple find happiness, or will the wrath of the Horla strike again...?
Produced by Edward Small (The Count of Monte Cristo, The Man in the Iron Mask), this grim, intelligent 1963 chiller is an adaptation of Le Horla, a short story from the master of the form, Guy de Maupassant.
Diary of a Madman (1963) is a classic exploration of the darkness of man, questioning whether humankind enacts evil or if evil is enacted upon us. Starring Horror legend, Vincent Price, in the title role, this film is so macabre that the Prince of Darkness himself, Ozzy Osbourne, named his 1981 solo album after it.
Starring alongside Price is Nancy Kovack, in one of her first big screen roles. In Science Fiction Stars and Horror Heroes by Tom Weaver, Kovack recalls that despite being an unknown actress, Price "was very respectful of me and kindly – he didn't have to be...I remember that just before the scene where he kills me with a knife, [he] was tickling me and I was laughing, and I couldn't stop after that!"
Not all on-set relationships were so uncomplicated however. Producer Edward Small and director Reginald Le Borg had several disagreements about the tone of the film, in particular over the voice of the spirit, or 'Horla' character. In another Tom Weaver interview Le Borg claims that the picture "came out well – except for the voice of the Horla, which I wanted to distort quite a bit. We made a test of the voice, the way I wanted it, and Eddie Small said 'I can't understand a word!' He wanted the Horla to speak normally, which was wrong."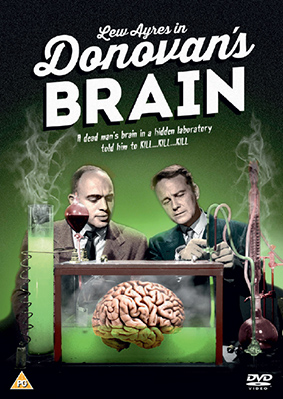 Donovan's Brain (1953)
Oscar nominated Lew Ayres (though not for this) stars as the genius brain specialist Dr Patrick Cory. When the doctor is called to the scene of a fatal accident, he manages to extract the brain of a dying patient, keeping it alive through electrodes and his own special solution. Before long the brain - which belonged to a sinister, wealthy industrialist named Donovan – begins to exert an uncanny dominance over the once kindly scientist. Dr Cory adopts Donovan's aggressive and paranoid personality and is compelled to carry out the brain's increasingly violent demands. When the doctor's wife (Nancy Reagan) stands in the way of Donovan's evil bidding, what will the brain make him do next?
Directed by Felix E. Feist, this is the second adaptation of the 1942 cult classic by Curt Siodmak (who was originally slated to direct), and also stars Gene Evans and Steve Brodie. The most successful of three adaptations of the Siodmack novel – which counts Stephen King amongst its fans – this picture was preceded by The Lady and the Monster and a radio adaptation starring Orson Welles in 1944 and followed by The Brain/Vengence in 1962.
Lew Ayres (All Quiet on the Western Front) stars as Dr. Patrick Cory alongside the future US First Lady Nancy Reagan. Here playing husband and wife, the pair shares a strangely crossed history, as Ayres allegedly had an affair with actress Jane Wyman in 1948, which ended her marriage to Nancy's future husband, Ronald Reagan. Other colourful stars include Steve Brodie in the role of Herbie Yocum. Brodie hit the big time when he allegedly survived jumping off the Brooklyn Bridge in the summer of 1886.
The combination of Horror and Science Fiction film conventions in Donovan's Brain was a genre defining moment. Inspiring a generation of brain centered science fiction flicks to come and presenting a unique twist on the classic Jekyll/Hyde storyline, this flick is as compelling for it's contribution to Science Fiction and Horror as it is for its cult classic storyline.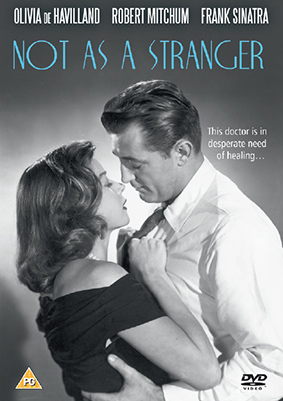 Not as a Stranger (1955)
Hollywood great Robert Mitchum is Dr. Lucas Marsh, a student doctor blinded by unrelenting ambition. Having married an affluent older woman (Olivia de Havilland) in order to pay his medical school bills, the doctor finds himself indifferent towards his wife and passionate only about his work. Marsh climbs his way to the top, systematically exploiting others to further his career. Will this medical man redeem himself, when the fate of his best friend lies in his hands?
Based on the bestselling Morton Thompson novel, this 1955 adaptation was the debut for maverick director Stanley Kramer (Inherit the Wind, Judgment at Nuremberg, Guess Who's Coming to Dinner), who Stephen Spielberg described as an "incredibly talented visionary". The star studded supporting cast includes Oscar winning actors Frank Sinatra, Broderick Crawford, Gloria Grahame and Lee Marvin.
In order to prepare for their roles, Robert Mitchum and Olivia de Havilland attended eight different surgical operations, while co-star Broderick Crawford attended an autopsy, and was promptly sick! This preparation sets the tone for director Stanley Kramer's commitment to creating authentic medical scenes, and Not As a Stranger is the first film where an actual human heart is seen beating during open heart surgery.
Despite this commitment to realism, the American Medical Association was very concerned about the film's depiction of their profession, and Kramer had to appear before their board prior to filming to declare that his intentions were honorable. In fact the only element to betray the realism of the medical setting is the age of the cast. Frank Sinatra was 40, and Robert Mitchum 38 when they made this picture, supposedly playing the parts of students! Despite their accuracy, elements of the picture are quick to betray their age.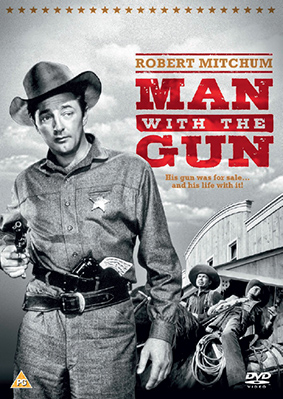 Man With the Gun (1955)
The mysterious "man in grey" Clint Tollinger (Robert Mitchum) arrives in Sheridan City with a reputation to boot. A notorious gunslinger, he has been hired by a sheriff afraid of his own shadow, to restore law and order to the town following 14 killings and an arson. It soon becomes clear that Tollinger has his own agenda, as the local saloon madam (Oscar nominee Jan Sterling) appears to be an old friend: his estranged wife. When he hears of the fate of his young daughter, he begins to behave like a law unto himself, holding the small community in a grip of terror. Is this town-tamer the hero or the villain of the story? Audiences are left second-guessing until the very end.
Oscar winner Robert Mitchum gives what Time Out described as one of his "finest performances" in this nail biting Western. Accompanied by a sweeping and expressive score by Alex North (Spartacus, Cleopatra, Dragonslayer), Man With the Gun bristles with action and suspense.
Mitchum famously described his acting range as "with or without a horse", but despite being primarily known for his Westerns, no matter what the role, Mitchum had a penchant for playing the good-guy-with-edge, and rarely took the part of a straightforward hero. This makes for interesting viewing in Man With the Gun. Also released under the titles Deadly Peacemaker and The Troubleshooter, the film was part of a growing 50s Western trend for exploring uneasy relationships between a gun slinging law enforcer and the town he was protecting. These films were dubbed the 'town tamers', and so this 1955 classic displays an important moment in the evolution of the Western. Mitchum's performance as the "man in grey" is not the only winner of the piece. Starring opposite the cowboy legend is Jan Sterling, on her fifth Western film, the year after winning her Golden Globe Award and Oscar nomination for The High and the Mighty.