Donnie Yen (Ip Man, Wing Chun) stars as Hahou, a former martial arts instructor imprisoned after accidentally killing an opponent. When a vicious killer (Wang Baoqiang – A Touch Of Sin) starts targeting martial arts masters, though, Hahou offers to help the police capture him in return for his freedom.
Also starring Michelle Bai and Charlie Young, Kung Fu Killer [Yi ge ren de wu lin] (also known as Kung Fu Jungle) is directed by Teddy Chan (star of Infernal Affairs 2) but notably also features key action scenes directed by the legendary Yen – a real draw to martial arts fans and a contributing element to one of the kung fu blockbusters of the year.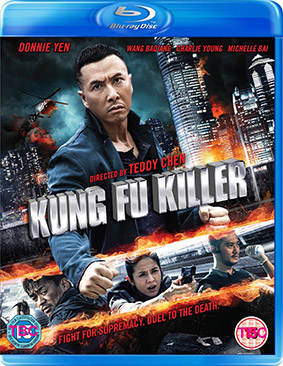 Described by Asian Film Strike as "a love letter to Hong Kong action cinema" and featuring "a truly impressive and escalating series of stunningly choreographed and directed fights," Kung Fu Killer will be released in UK cinemas on 20th February 2015, and on UK DVD, Blu-ray and digital platforms on 23rd February 2015 from Signature Entertainment at a yet to be confirmed RRP.
Special features are also awaiting confirmation.