Winner of Special Jury Prize at Sundance Film Festival 2013 and the Grand Jury Prize at Full Frame Film Festival 2014, it is produced, directed and filmed by Jesse Moss (FullBattle Rattle, Speedo) alongside producer Amanda McBaine (Speedo, The Investigators). This hard-hitting, engrossing and painfully relevant film offers an urgent and compassionate picture of life in 21st century America.
Thousands of unemployed hopefuls arrive in Williston, North Dakota, with dreams of honest work and a big paycheck under the lure of the oil boom. However, busloads of newcomers chasing a broken American Dream step into the stark reality of slim work prospects and nowhere to sleep.
Over at Concordia Lutheran Church, night after night Pastor Jay Reinke opens the church doors to the "Overnighters" allowing them to sleep there for a night, a week or longer. Many have checkered pasts, and their presence starts affecting the dynamics of the community. When the City Council threatens to shut the controversial programme down, the pastor is forced to make a decision which leads to profound consequences he never imagined.
The documentary The Overnighters engages a set of universal societal and economic themes: redemption and compassion, the tension between the moral imperative to "love thy neighbour" and the resistance that one community feels when confronted by a surging river of desperate, jobMseeking strangers.
Said The Guardian of the film, "Jesse Moss' tough, absorbing documentary could almost be a modern-day Grapes of Wrath," while Empire called it "A painful and poignant excoriation of the American dream."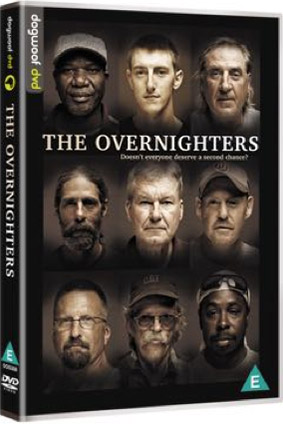 Following its critically acclaimed theatrical release, The Overnighters comes to DVD and VOD on 9th February 2015, courtesy of Dogwoof at the RRP of £15.99.
Special features include:
Audio commentary with director Jesse Moss and Pastor Jay Reinke

Deleted scenes

Interview with Pastor Jay Reinke