The finest cult film available to humanity!
Arrow Video have announced a limited edition and personalised dual format Blu-ray and DVD box-set of the cult classic Withnail and I, set for release on 20th October 2014 in a stunning new 2k restoration.
This latest addition of classic titles released from Arrow Video will be available in 4 different numbered and personalised boxes, each limited to 500 copies only. Fans can choose their favourite of four artworks available as well as having their names printed on the back of their set. Their names will also feature alongside one of fifteen favourite quotes for a truly unique and personal edition which can be purchased at http://withnailfilm.com/ at the retail price of £54.99.
2000 additional copies will be available featuring the classic poster artwork.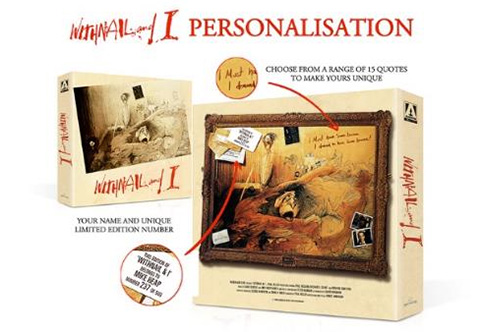 Camden Town, the arse-end of the sixties. Two struggling, unemployed actors decide some respite is in order and so depart their miserable flat for a week in the Lake District – one that will involve rain, booze, minimal supplies, a randy bull and an even randier Uncle Monty.
Based on the real-life experiences of former actor turned writer/director Bruce Robinson, Withnail and I has become one of British cinema's most fondly remembered comedies. A cult film in the truest sense that has also become a classic.
Perfectly cast – with career-defining roles for Richard E. Grant, Paul McGann, Richard Griffiths and Ralph Brown – and crammed with irresistibly quotable dialogue, Withnail and I is a sheer delight, even on the umpteenth viewing.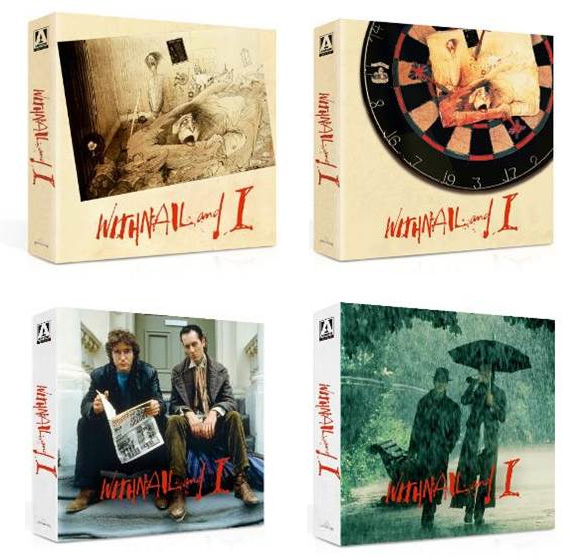 This very sepecial edition will include:
New 2K restoration of Withnail and I from the original camera negative, supervised and approved by director of photography Peter Hannan

Bruce Robinson's follow-up feature, How to Get Ahead in Advertising ("I see you've noticed my box..."), newly transferred from original film elements and approved by director of photography Peter Hannan

High Definition Blu-ray (1080p) and Standard Definition DVD Presentation of both films

Original uncompressed mono 1.0 PCM audio for both films

Optional English subtitles for the deaf and hard-of-hearing

Audio commentary by writer-director Bruce Robinson

Audio commentary by critic and writer Kevin Jackson, author of the BFI Modern Classic on Withnail and I

All four original 'Withnail Weekend' documentaries, first screened on Channel 4 in 1999, including The Peculiar Memories of Bruce Robinson, which looks at the director's career, Withnail & Us, which focuses on the film's making, and two shorter documentaries, I Demand to Have Some Booze and Withnail on the Pier

Newly filmed interviews with key members of Withnail and I's behind-the-scenes team (TBC)

Theatrical trailers for both films

Exclusive limited edition hardback book packaging (2,000 copies) containing new writing on the films, reprints of key articles on Withnail and I, deleted scenes and more across 200 pages, illustrated with original production stills

More to be announced!