Artificial Eye have announced the relase of two films on DVD in November, the Chinese thriller Mystery and the Italian drama Gorbaciof.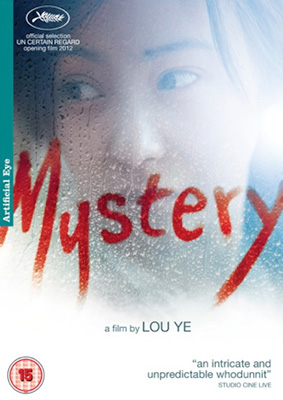 Mystery (2012)
Lu Jie has no idea her husband is leading a double life until one day she sees him entering a hotel with a young woman. However, a few hours later her world will truly be turned upside down when the young woman dies beneath the wheels of a car and the police refuse to believe her death was an accident...
Winner of best film, best screenplay and best newcomer at the Asian Film Awards, Mystery is an intricate and unpredictable whodunit from Chinese director Lou Ye (Suzhou River, Spring Fever) one of contemporary Chinese cinema's greatest talents.
Mystery will be released on UK DVD on 11th November 2013 by Artificial Eye at the RRP of £15.99.
As so often with Artificial Eye of late, the press release give no indication of any extra features that may be on the disc. We can but hope.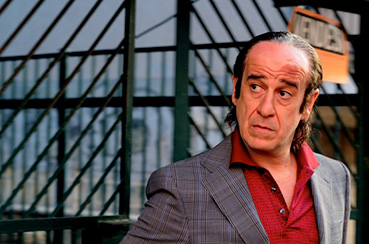 Gorbaciof (2010)
Marino Pacileo, a prison cashier in Naples, is known to most of his friends and acquaintances as 'Gorbaciof', thanks to a large red birthmark on his forehead. A keen card player, Gorbaciof begins frequenting high-stakes poker games staged by the proprietor of a Chinese restaurant. But he soon finds himself falling for the restaurateur's daughter and when her dad runs into financial trouble begins skimming funds from the cashbox at work, leading him down a treacherous path...
Directed by Stefano Incerti (The Hush) and built around a mesmerizing, commanding and award-winning performance from Toni Servillo (The Great Beauty, Gomorrah) Gorbaciof is a subtle, stylish and riveting thriller from one of Italy's most promising filmmakers.
Gorbaciof will be released on UK DVD on 25th November 2013 by Artificial Eye at the RRP of £15.99.
As for extra features, well, see above.
We've only been able to track down an Italian trailer, but it gives a flavour of the film even for us non-Italian speakers.