It's one of the great lost TV shows, a quirky offbeat comedy that won a devoted following but was never given a fair crack of the whip by an impatient network. Fans protested, launched online campaigns, but to no avail, as Wonderfalls was cancelled.
From the producer of Angel and Firefly and the creator of Dead Like Me and Pushing Daisies, Wonderfalls originally aired on Fox in the US and Sky One in the UK and even though it only ran for one series, it garnered a huge following and its loyal fan base set up numerous campaigns to save Wonderfalls.
Set against the backdrop of Niagara Falls, twenty-something graduate Jaye Tyler (Caroline Dhavernas – Hannibal), finds herself in a dead end job in a souvenir shop. But her life is about to change forever, when inanimate objects such as animal figures and cartoons start talking to her. These unlikely messages set off a chain of events that lead Jaye into other people's lives and some madcap adventures.
Jaye finds herself in many weird and wonderful situations that lead her to question her sanity. She seeks solace in her best friend Mahandra and becomes friends with local bartender Eric who tries to help answer the questions that plague her: Is the universe conspiring against her? Should she struggle with fate or surrender to destiny? Whatever the answers Jaye is gradually discovering that the seemingly random events in her life are actually bringing joy to those around her and are all part of something much greater.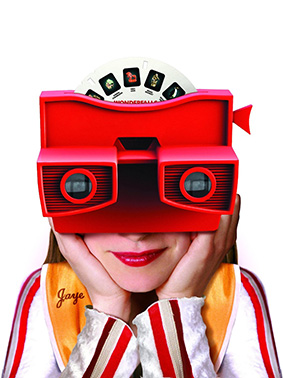 Wonderfalls: The Complete Series will be released on UK DVD as a 3-disc set on 28th October 2013 by Medium Rare Entertainment.
Special features will include:
Audio commentaries

Greeting from Wonderfalls documentary

Visual effects featurette