We're a bit late posting this due to an email hiccup that has now been restored.
Full details of the inaugural New Cinema programmes of the Edinburgh Film Guild have been announced. A two-part focus on Finnish cinema, they will include sixteen films, including three features, all being given their UK premieres, as well as world and international premieres of three mid-length documentaries. All screenings are open to the public and will take place at Edinburgh Filmhouse.
New Cinema 1 screens on Saturday 7th and Sunday 8th September and features fourteen short, mid-length and feature films made between 2011 and 2013, all of which were directed or co-directed by women, and many of which also feature female screenwriters, cinematographers and editors and strong leading female characters or subjects. Its wide-ranging programme includes animation, experimental works and documentaries, and its approach to highlighting the work of women filmmakers follows in a long Edinburgh tradition, dating back to the 1972 Edinburgh International Film Festival, at which the world's second women's film event was organised by Lynda Myles. National approaches to such collective screenings of women's films, however, remain comparatively rare.
Among the films to be presented are two mid-length documentaries from 2013, both taking remarkably individual approaches to ostensibly dull subject matter. Via Air (world premiere) looks at Helsinki's main airport through an evocative mix of new and archival footage and oblique interviews to create a poetic documentary in the worthy tradition of Night Mail, Humphrey Jennings and Free Cinema. Elli Rintala, the film's director, will be present to introduce the screening.

Matleena Jänis's A Studio in a Factory Town (international premiere) gives a charmingly personal glimpse at the lost working life of a Finnish industrial town through the home movies and photos taken by the director's parents, grandparents and great-grandparents, who successively ran the town's only photographic studio. Mixing archival industrial footage also shot by her family with strands of personal and local history, the film becomes a unique examination of the past and a fascinating film to be derived from the often unlikely material at hand.
A special screening will be devoted to the work of a new, independent production company, whose work will be presented for the first time in Scotland. Tuffi Films, founded in 2010 by a group of four experienced women filmmakers, has produced three films to date, including Cat Trap, whose international premiere in Edinburgh takes place weeks before its competition screenings at Nordisk Panorama, and The Date [Treffit], winner of the Best Short International Fiction prize at Sundance 2013 and a Special Mention in the Generation competition at the 2013 Berlinale. All three of their completed films will be shown, alongside a selection of specially-curated clips from four of their works-in-progress. Tuffi's lead producer, Elli Toivoniemi, recently invited to participate in the Young Producers Club at the 2013 Cannes Film Festival, will attend the screening and discuss Tuffi's past and future work.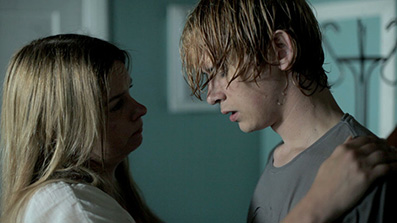 New Cinema will also screen the UK premiere of Toivoniemi's first feature film as a producer, The Good Son, directed by the acclaimed Zaida Bergroth. A stylish mix of Nordic noir and heightened chamber drama, The Good Son [Hyvä poika] was nominated for seven Jussi Awards (Finland's highest film honour) and screened at over forty international film festivals, beginning with its Toronto world premiere in 2011 and going on to win the New Directors prize in Chicago. In the tradition of pairing short and feature films, The Good Son will be accompanied by the thematically-related Her Room (also a UK premiere), a remarkably accomplished short by talented new director Mirkka Kallio, student at ELO Helsinki Film School.
The programme also includes UK premieres of Jenni Rahkonen's When One Stops, winner of the main short film prize at the 2013 Tampere Film Festival; Anna-Sofia Nylund's The Queen of Splinters, voted Best Experimental Film at the 2013 Pärnu International Film Festival; and The Annunciation, the newest split-screen work by world-renowned artist Eija-Liisa Ahtila, closing film of Orizzonti at the 2011 Venice Film Festival and winner for Best European Film at the Oberhausen Short Film Festival in 2012.
New Cinema 2 takes place on Saturday 14th and Sunday 15th September, and includes two retrospective Finnish features: The Interrogation [Kuulustelu] (2009) and the complete, uncut version of Eight Deadly Shots (1972), neither of which has previously been publicly screened in the UK.
The Interrogation is the fourteenth feature film by Finnish filmmaker, author, politician and cultural icon Jörn Donner, and screens in celebration of the 50th anniversary of his first feature, A Sunday in September, which was awarded the prize for best feature debut at the Venice Film Festival in September 1963. Donner, the only Finn to date to win an Oscar (in 1984, as producer of Ingmar Bergman's Fanny and Alexander), will make a rare UK appearance for a Q&A following the screening. New Cinema 2 screenings will also be attended by the UK's Finnish Ambassador, Pekka Huhtaniemi, who will open the event on 14th September and introduce the screening of The Interrogation with Jörn Donner.
As a filmmaker, Donner has cultivated a reputation for a particular brand of confrontational individuality; the work of his most productive period during the 1960s and 1970s still stands, like its creator, as relentlessly direct and honest. At the time frequently given to making combative statements and disarmingly self-deprecating remarks about himself and his work, Donner set himself apart as an artist who neither regretted nor apologised for anything. In bringing a new film by Donner to the UK for the first time in some thirty years, New Cinema seeks to revive interest in and discussion of a major, influential filmmaker whose work has inexcusably been allowed to lapse into near-total obscurity outside Scandinavia.
The first Finnish filmmaker to rise to sustained international prominence, Donner was a regular visitor to the Edinburgh International Film Festival, beginning as a 22-year-old film critic in 1955. His first film to screen at the Festival was To Love in 1966, followed by Rooftree (1967), Black on White (1968), Portraits of Women (1970, nearly prevented from screening by Edinburgh's magistrates for indecency before playing to a full house) and Anna (1972).
Becoming less prolific as a director during the 1980s, he subsequently served as head of the Swedish Film Institute and the Finnish Film Foundation. Parallel throughout, Donner's long literary career began in 1951 and includes the Finlandia Prize-winning Father and Son (1984) and Mammoth (2013), an 1100-page memoir published on his 80th birthday. His work as a politician began in the 1960s, and has since seen him elected to multiple terms in the Finnish Parliament, as well as serving as an MEP and as Finnish Consul General in Los Angeles.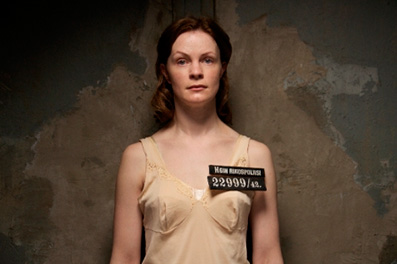 The Interrogation was Donner's return to feature film directing after a 25-year hiatus, during which time he made several acclaimed documentaries for television. Based on the true story of Finnish-Soviet World War II spy Kerttu Nuorteva, the film treats her capture and the subsequent atypical manner in which her interrogation was carried out. Shot by cinematographer Pirjo Honkasalo (a renowned director in her own right) in a strikingly minimalist fashion over a period of only eleven days, a number of critics have heralded it as Donner's best film to date.
The complete version of Mikko Niskanen's magnum opus, Eight Deadly Shots, was heralded at its 2012 international premiere at the Rotterdam Film Festival as 'the greatest Finnish film ever'. Previously only seen outside Finland in a cut which excised over half its content, the full 316-minute version of the 1972 film will have its sixth-ever international screening (and UK premiere) at New Cinema. In its empathetic examination of small-town violence and its relation to poverty and social decline, it can be seen as both a blueprint for the latter-day Nordic noir phenomenon - it also screens in this context at the American Film Institute in September as part of a Scandinavian Crime Cinema series - and as making a strong case for Niskanen as Finland's Ken Loach.
Both New Cinema events will be accompanied by limited-edition programmes, to include original writings by leading Finnish film critics alongside those of filmmakers whose work will be screened.

New Cinema tickets are available from the Edinburgh Filmhouse box office, 88 Lothian Road, Edinburgh, EH3 9BZ, by telephone on 0131 228 2688 and via the Filmhouse website at www.filmhousecinema.com.
Tickets for all single screenings are £6 (£5 conc).
Eight Deadly Shots will be shown in two parts, with combined tickets for both available at £8 (£6 conc).

The Edinburgh Film Guild New Cinema 1 and 2 programmes have been made possible by the kind support and assistance of the Embassy of Finland London and the Finnish Film Foundation.