Peccadillo Pictures have announced their autumn DVD, Blu-ray and VOD line-up. We don't have specific details of the extra features that may be included the disc editions, but hopefully they'll be announced nearer the release dates.
The films to be released are as follows.
---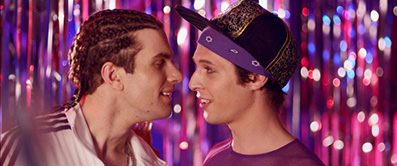 Bashment (UK 2010)
Aspiring MC JJ (Skins star Joel Dommett) has just arrived on London's exciting underground urban music scene. He's got the skills, he's got the rhymes, and he's got the drive. But JJ isn't going to find it easy in this world, not only is he a white boy but he's also gay. JJ decides to come out onstage at the Urban Slam Finals, taking his boyfriend Orlando (Marcus Kai) with him but the pair know it could get dangerous. When the couple are confronted by the infamous rap crew, 'the Ilford Illmanics', a terrifying act of violence changes all their lives forever.
Rikki Beadle-Blair (Fit, Kick Off) is back with this hard-hitting, award winning urban drama adapted from his stage play exploring the intersection of race, sexuality and music. Starring stand-up comedian and MTV presenter Joel Dommett in his first lead role performance as JJ and a host of Team Angelica regulars, Bashment is like nothing you have ever seen before.
Bashment will be released on DVD and VOD on 23rd September 2013 by Peccadillo Pictures.
---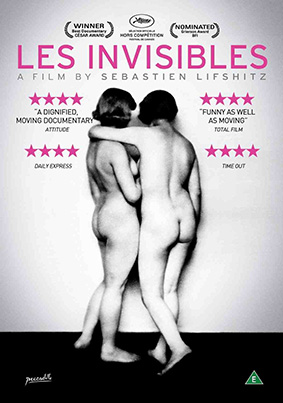 Les Invisibles (France 2012)
Eleven men and women born between the wars. Seemingly they have nothing in common except their homosexuality and growing up in a less open, more intolerant society. Now in their 60s and 70s, they tell their personal stories, either shared or alone. These lives are often revealing and pioneering as they recall their personal experiences.
Sébastien Lifshitz, director of Presqu Rien and Wild Side, offers us intimate portraits of gay and lesbian life from an older generation who often remain ignored and unheard in a youth-obsessed society.
Winner of the César Award for Best Documentary, and nominated for the BFI London Film Festival Grierson Award, Les Invisibles is an affectionate but frank account that is in turn touching and amusing, reflecting our own concerns about growing old.
Les Invisibles will be released on DVD and VOD on 23rd September 2013 by Peccadillo Pictures.
---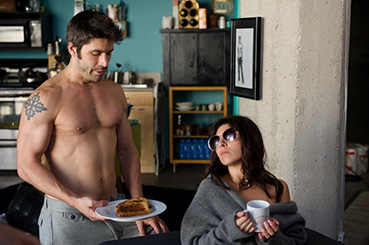 I Do (USA 2012)
Whilst looking after his niece and sister-in-law (Alicia Witt), Jack (David W. Ross from 90s boy band, Bad Boys Inc) a British gay man living in in New York City, finds himself at risk of losing his family when his work visa is denied. Threatened with deportation he has to compromise his ideals in order stay in the USA and enters into a marriage of convenience with his lesbian best friend, Ali (The Sopranos star, Jamie-Lynn Sigler). The couple quickly wed but have to prove the validity of their marriage to the authorities.
Whilst Jack and Ali live a contented married life, Jack meets the Spanish, Mano (Maurice Compte) and they fall madly in love with each other. Because of this whirlwind romance Ali feels that her new husband is neglecting her and decides that she wants to leave. What occurs is a revelation that Jack had never considered; his gay relationship is not recognised in the eyes of American federal law.
Glenn Gaylord (producer of Leave it on the Floor) directs a contemporary romantic drama addressing equality issues and personal dilemmas. Featuring a stellar cast headed by David W. Ross, I Do is a touching and important film in the face of the global news of DOMA, gay marriage and immigration law.
I Do will be released on DVD and VOD on 28th October 2013.
---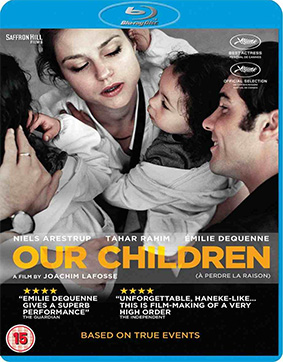 Our Children (Belgium/Luxembourg/France/Switzerland 2012)
Based on true events, celebrated director Joachim Lafosse's intense, multi-layered dissection of an unorthodox family unit created an unprecedented buzz at the 2012 Cannes Film Festival and won Emilie Dequenne the prestigious Best Actress Award. Our Children was critically heralded as one of the top art-house world cinema films of 2012 and Belgium's official entry for the 2013 Academy Awards.
Young and full of life, Murielle (Dequenne, Rosetta) has a promising future ahead of her when she meets and falls head over heels for Mounir (Tahar Rahim, A Prophet). A wedding soon follows, and the happy couple quickly set about preparing to make a family. However, with family come ties, and none come as tight as that between Mounir and his adoptive father (Niels Arestrup, A Prophet, The Beat That My Heart Skipped).
As Murielle continues to bring new life into the family, frictions between Mounir and Doctor Pinget reach boiling point. Helpless to extract her husband and children from the wealthy nest that Pinget has provided for them, Murielle is drawn into an unhealthy family dynamic. There is only one way out of this nightmare, and for Murielle all sense of reasoning begins to abandon her.
Our Children will be released on DVD and Blu-ray on 28th October by Saffron Hill Films.
---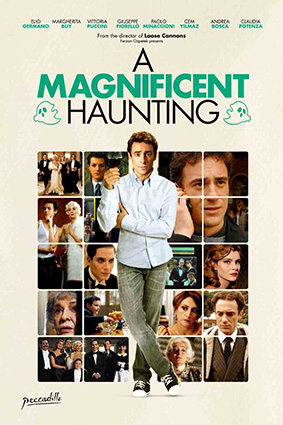 A Magnificent Haunting / Magnifica presenza (Italy 2012)
Pietro (Elio Germano) spends his evenings working nightshifts in a local bakery. He has just moved to Rome and has big dreams of becoming a successful actor.
He finds a very beautiful old apartment, which despite being in need of a little repair has an unbelievably cheap rent. This place seems just so perfect! But soon after settling in, he notices that objects get moved around and there are strange noises coming from the empty rooms. It soon becomes clear that he is not living alone.
Determined not to run, Pietro tries everything he can to get rid of the seven and a half other worldly beings who have been resident in the house since World War Two. But this mysterious ghostly theatre company will not leave.
Over time they all fall into a routine of domesticity and Pietro realises that he now has a group of friends that he can share his desires, fears and secrets with. But what happened during the Second World War to confine them all to this old house? What is the secret behind the tragedy of this ghostly theatre company. Pietro is determined to find out, his search for the truth takes him on an astonishing journey.
Ferzan Özpetek, the director of the award winning comedy Loose Cannons, returns with A Magnificent Haunting, an exciting tale of a young man whose life is turned upside down when he overcomes his deepest fears to help a ghostly group break free of their eternal prison.
A Magnificent Haunting will be released in cinemas 4th October 2013 followed by DVD release in Autumn by Peccadillo Pictures.
---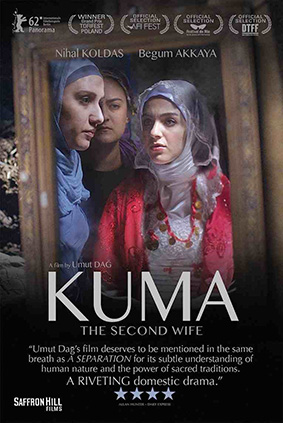 Kuma (Austria 2012)
Ayse, a beautiful 19-year-old girl from the Turkish countryside, is chosen to be married to the Hasan, son of formidable and house proud mother Fatma, who resides in Vienna with her husband and children.
However, what soon becomes apparent is that Ayse is to be second wife to Fatma's husband. This tight-knit family go to great lengths to preserve traditional values, and although polygamy is illegal in Austria, Ayse is welcomed. Yet, her presence in a country whose language and culture is entirely foreign to her immediately marks her as an outsider.
As Western societal norms and Muslim religious beliefs draw closer together in an ever diversifying family unit, tensions arise, resulting in an explosive stroke of fate.
Umut Dag's mature feature debut is a rich tapestry of swirling emotions, suppressed desires, unspoken words and uncomfortable yet pressing social and political questions.
Kuma will be released on DVD on 11th November 2013 by Saffron Hill Films.
---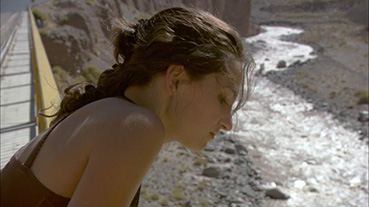 Navidad (Chile 2009)
It's Christmas Eve, Aurora and Alejandro have run away to a secluded cabin in the hills outside Santiago. Their plan is to spend this time alone and get to know each other in every way. As they continue to experiment with each other bodies, jealousy starts to creep in. Alejandro discovers some letters from the mysterious Luisa, a girl who is in love with Aurora. He becomes paranoid about the secret relationship and Aurora's plans to spend New Year's Eve with this girl in Argentina.
Alejandro is no longer interested in a relationship and leaves the cabin, but finds Alicia, unconscious in the greenhouse. Aurora persuades Alejandro to stay and the couple nurse Alicia back to health, becoming more and more intrigued by this attractive young woman.
The feeling of sensual tension starts to simmer and their fascination with each other starts to grow. As Christmas approaches, the three troubled teenagers dance, drink, and share their minds and bodies, eventually discovering a closeness that will soothe their alienation and loneliness, even if only for the night…
From the director of GLORIA, and starring a trio of new Chilean talent, Alicia Rodriguez (YOUNG & WILD), Maniella Martelli (MY LAST ROUND) and Diego Ruiz (DRAMA), NAVIDAD is an intriguing, emotional tale about what happens when you just let yourself go.
Navidad will be released on DVD and VOD on 25th November 2013 by Saffron Hill Films.
---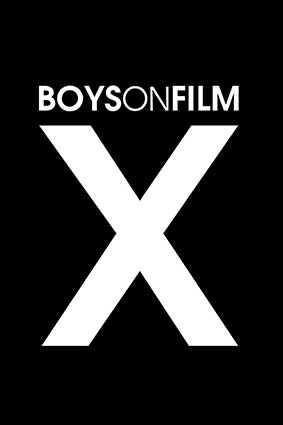 Boys on Film X (various countries)
The world's most successful short film series returns with Volume 10. Boundaries will be broken as BOYS ON FILM X promises to take it further than ever before, showcasing some of the most sexy, unique and brilliant filmmaking in the world.
Watch out for the teasers and updates in the lead up to Boys on Film X. Search 'Boys on Film' on Facebook.

ALSO OUT: Boys on Film Collection containing all ten volumes of the Boys on Film series. A very special box set will have an exclusive run packaging – more details to come.