Simply Media have announced the upcoming UK DVD release of six not widely seen films from the 1940s through to the 70s: two Hollywood musicals in Casbah and Lulu Belle, two adventure films with Fort Algiers and Sword Of Monte Cristo, a British thriller in Penny Gold and the 70s western Jushua.
All six discs will be released on 16th September. exact retail price of each has not been provided in the press release, but estimates put each at somewhere between £10 and £11. It appears that there are no extras on any of the discs.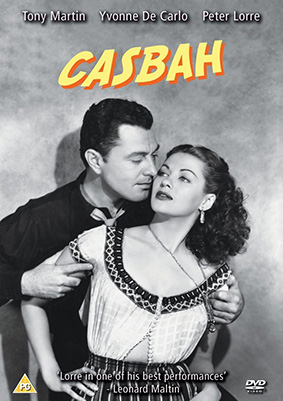 Casbah (1948)
An Oscar nominated musical set in the illicit world of jewel thieves, firected by John Berry and featuring a critically acclaimed performance from Peter Lorre.
Tony Martin is Pepe, a master thief who lives in the Casbah section of Algiers. Slimane, a French police inspector (Peter Lorre) would love to capture Pepe, but realizes that as long as the thief remains in the Casbah he is protected by his vast network of criminals. When Pepe falls in love with Gaby (Yvonne De Carlo), a beautiful tourist, he schemes for the first time to leave the country, much to his girlfriend Inez's fury. Slimane seizes the opportunity to use Gaby to lure Pepe out of the Casbah...
Casbah is a musical remake of the 1938 film Algiers, which was itself a remake of the celebrated French film Pepe le Moko (1937).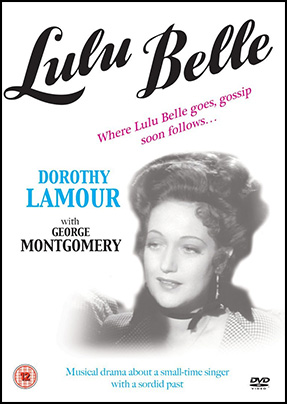 Lulu Belle (1948)
A musical drama directed by Leslie Fenton about a small-time singer and voracious man-eater with a sordid past starring renowned screen siren Dorothy Lamour.
Lulu Belle (Dorothy Lamour) sings in a cheap dive in Natchez, Mississippi in the early 1900's when she meets rising young attorney George Davis (George Montgomery). He gives up his fiancée and career to marry her. When his money runs out, they head to New Orleans where Lulu goes to work in a club run by tough gambler Mark Brady (Albert Dekker). George, in a fit of jealousy, attacks a man Lulu falls for, and ends up in prison. Lulu heads to New York and becomes a singing sensation on Broadway. Until George returns to win her back…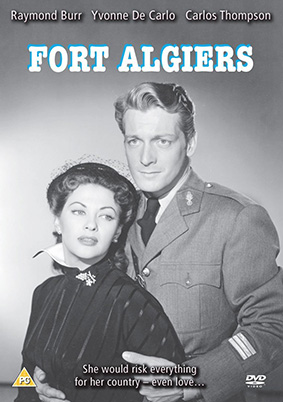 Fort Algiers (1953)
A romantic spy adventure from 1953 directed by Lesley Selander and starring Raymond Burr and Yvonne De Carlo.
The French government is intent on exposing the identity of an Arab leader conspiring to attack them. They persuade a French cabaret singer, Yvette (Yvonne De Carlo), who has previously spied for France, to take on the task of cozying up to the Amir (Raymond Burr) in Algiers. She soon learns about his secret conspiracy to start an uprising to control the oil fields. But, her true identity is unmasked. And the Amir is not a forgiving man.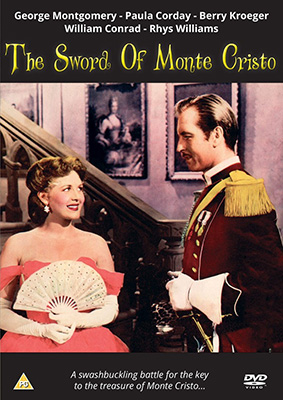 Sword of Monte Cristo (1953)
A swashbuckling romantic adventure from 1951 set in 19th Century France, picking up where the Alexander Dumas original leaves off.
The sword of the Count of Monte Cristo is not only valuable in itself, but the engraved symbols provide clues to the whereabouts of his missing fortune. The country's conniving chief minister will stop at nothing to gain possession of the sword. But he is challenged by an officer loyal to Emperor Louis Napoleon. Aiding the officer is a beautiful countess, leading a double-life as a masked vigilante.
George Montgomery, Rita Corday, William Conrad and Rhys Williams star in an action-packed battle of wits written and directed by Maurice Geraghty.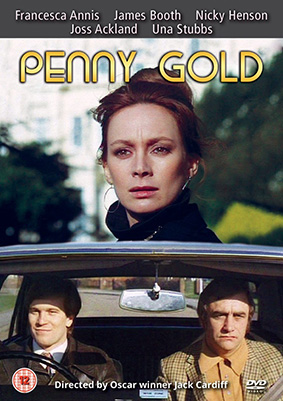 Penny Gold (1974)
Oscar winning cameraman Jack Cardiff (A Matter Of Life & Death, The Red Shoes, Black Narcissus) directs twisting British thriller in which a detective investigating the murder of a young woman makes a startling discovery.
Veteran detective Matthews (James Booth) is determined to crack the brutal murder of a young woman. Her face has been badly battered but her body is identified by her identical twin, Delphi (Francesca Annis), towards whom Matthews feels a growing attraction. As Matthews' investigations take him deeper, he uncovers a plot to steal a priceless rare stamp involving the victim's sister. With twins, there is always one good – and one bad.
A strong supporting cast includes Joss Ackland, Nicky Henson, Una Stubbs and Penelope Keith.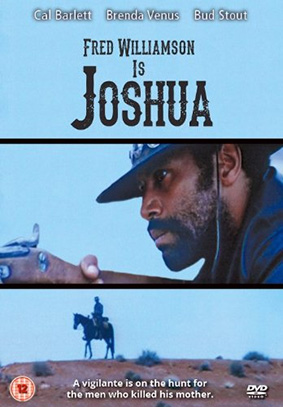 Joshua (1976)
A gritty vengeance western with a blaxploitation flavour led by cult star of the genre Fred Williamson.
Fred Williamson is 'Joshua the Black Rider', a Civil War veteran who returns home to find himself on a new battleground. On the day Joshua returns home from the Civil War, he learns that his mother has been brutally murdered by a gang of white outlaws. No-one is willing to help him track down the murderers, and he embarks on a oneman vengeance mission as a bounty hunter. His intention is not to hand them in and collect the reward. His reward will come when the killing is done.