8-year-old Angelica (Ashley Hinshaw – Chronicle) shuffles between school, a dead-end job, her exploitative boyfriend (Johnny Weston) and home, where her days consist of cleaning up after her alcoholic mother (Lili Taylor – Six Feet Under) and protecting her younger sister from their intimidating stepfather. After escaping to San Francisco with her best friend Andrew (Dev Patel – Slumdog Millionaire, The Best Exotic Marigold Hotel), Angelica's life takes an unexpected turn as she finds herself dating a coke-addicted attorney and becoming immersed in the local porn industry, mentored by charismatic lesbian director Margaret (Heather Graham – Boogie Nights, Austin Powers: The Spy Who Shagged Me).
Taking an insider's view of the adult film world, first-time director and novelist Stephen Elliott's Cherry is a gritty and defiantly voyeuristic look at the life of a young woman who never loses her innocence. Originally titled About Cherry (which is how you'll locate it on IMDb if you want to look it up), the film has a few champions, but the general opinion is that while amiable enough, it lacks the bite that its subject matter really demands, a view summed up in Screen Comment with the claim that the film "is long on teasing nudity, short on virtually everything else."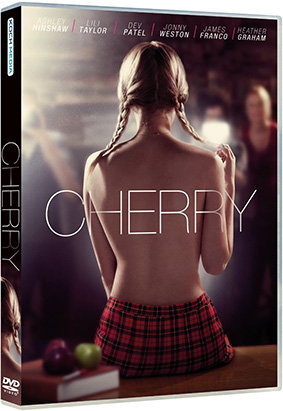 You can check it out for yourself when it's released on UK DVD on 9th September 2013 by Koch Media at the RRP of £15.99.
No extra features have been listed.