A group of treasure hunters set off to a remote Indonesian island searching for wartime gold. Beset by in-fighting, things go from bad to worse when they are suddenly attacked by a mysterious enemy. Taking refuge in an old Japanese WWII mine it quickly comes apparent that the groups treasure hunt has turned into something far more sinister, when they discover the area was used for secret medical research on P.O.W.s. When bizarre occurrences start to happen in the bunker it is revealed that the explorers are not alone and something far more deadly awaits them...
Starring Sam Hazeldine (The Raven; Don't Let Him In), Joe Taslim (The Raid; Fast & Furious 6), Miki Mizuno (Guilty of Romance; Kill), Ario Bayu (Macabre; Java Heat), the film is the second feature from director director Steven Sheil, whose debut Mum & Dad we rather liked.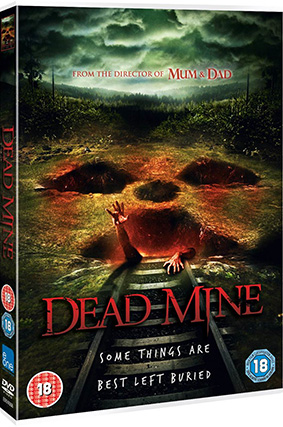 Dead Mine will be released on UK DVD on 13th May 2013 by eOne at the RRP of £12.99.
Extra features will include:
Interviews with the cast and crew
Behind-the-scenes
Deleted scenes