It's 1976 and Elizabeth is just your average suburban 11-year-old praying for adolescence to arrive when she discovers her whole life has been a lie after the revelation that she is adopted. With only her imagination to guide her, Elizabeth runs away in search of her true identity, after convincing herself that country music superstar Dolly Parton is her real mum. This leads to a cathartic cross-country trek by a mother searching for a daughter who's searching for a mother – both of them really searching for themselves.
The feature debut of writer-director Tara Johns, The Year Dolly Parton Was My Mum is a poignant, funny, very female coming of age story that explores the tension between creating identity and finding it within. Opinion has been a little divided so far, but Dolly Parton herself described it as: "Really, really great… wonderful!"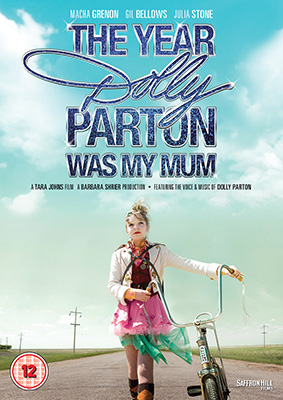 The Year Dolly Parton Was My Mum will be released on UK DVD on 27th May 2013 by Saffron Hill Films at the RRP of £15.99.
Extra features will include:
Short film: Killing Time (also directed by Tara Johns)

Interview with cast and director