One of the most revered names in world cinema, Henri-Georges Clouzot, made a remarkably self-assured debut in 1942 with the deliciously droll thriller The Murderer Lives at 21 [L'Assassin habite au 21].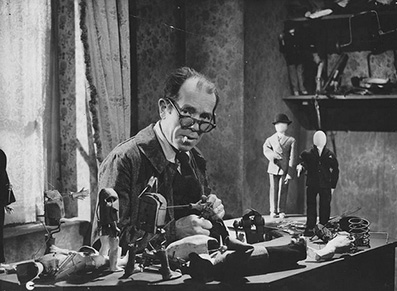 A thief and killer stalks the streets of Paris, leaving a calling card from "Monsieur Durand" at the scene of each crime. But after a cache of these macabre identifications is discovered by a burglar in the boarding house at 21 Avenue Junot, Inspector Wenceslas Vorobechik (Pierre Fresnay) takes lodging at the infamous address in an undercover bid to solve the crime, with help from his struggling-actress girlfriend Mila (Suzy Delair).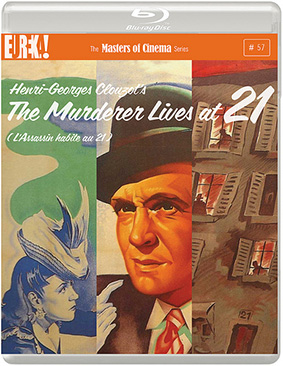 Featuring audacious directorial touches, brilliant performances, and a daring tone that runs the gamut from light comedy to sinister noir, as well as a subtle portrait of tensions under Nazi occupation, this overlooked gem from the golden age of French cinema arrives on UK Blu-ray and DVD on 20th May 2013 from Masters of Cinema in a beautiful new Gaumont restoration of the film in its original aspect ratio, presented in 1080p HD on the Blu-ray, plus new and improved English subtitles. The Blu-ray will retail at £19.99, the DVD at £17.99.
The release will be accompanied by a fully-illustrated booklet, including the words of Henri-Georges Clouzot and rare imagery.