When young, hopeful actress, Eva (Spoor), moves on her own into a new apartment, everything seems perfect. One or two of the neighbours are a little odd, perhaps, but it's her home and she loves being independent. Little does she realise, however, the nightmare that awaits her.
Someone, somewhere, is watching her, waiting for the moment when she least expects it, to strike. Before she knows what's happening, Eva finds herself at the mercy of a highly dangerous and disturbed mind, caught up in his dark and twisted plan for revenge. Only her instincts can save her now.
The feature debut of director Bobby Boermans and starring Carolien Spoor, Dragan Bakema and Thijs Römer, Dutch thriller Claustrofobia appears not to have been to widely seen yet in the English-speaking world and is attracting a few rather positive reviews, being described by DVD Talk as "an engaging 90 minutes of cinema" and New Zealand's Cinemania as "an above-average thriller." OK then.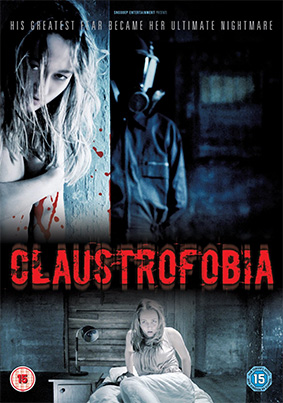 Claustrofobia will be released on UK DVD on 21st January by Matchbox Films at the RRP of £15.99.
No extra features have been detailed, which would put it on a par with the bare-bones US disc.