Foreward, by Slarek:
Yesterday, 1st September 2016, the BFI held a press event to launch the 60th BFI London Film Festival. Infuriatingly, I was unable to make it up to London due to work commitments, but our man in the city, Jerry Whyte, did manage to squeeze in and take in the sheer volume of information delivered at the event. That very evening he sent me an email – followed by six more the following morning! – listing some of the titles that were getting him fired up. This seemed to interesting not to share, so with Jerry's kind permission – this was, after all, meant as a personal message – I'm sharing an edited version of his report below. Hopefully we will get to cover some of the films detailed here. It all depends on whether we get our press accreditation and our respective employers will grant us the days off we will require. And so, over to Jerry for his report.

Report from the London Film Festival launch by Jerry Whyte:
Just back from the LFF launch at the Odeon, Leicester Square. Much to my amazement, the place was packed to the gills. I've never been to an LFF launch and was amazed, too, by how much we were shown and how long it lasted. Claire Stewart's most surprising announcement was the creation of a temporary cinema. I'd wondered how they'd respond to the loss of the Odeon, West End; they've done so by plonking a huge, ugly box in Embankment Gardens.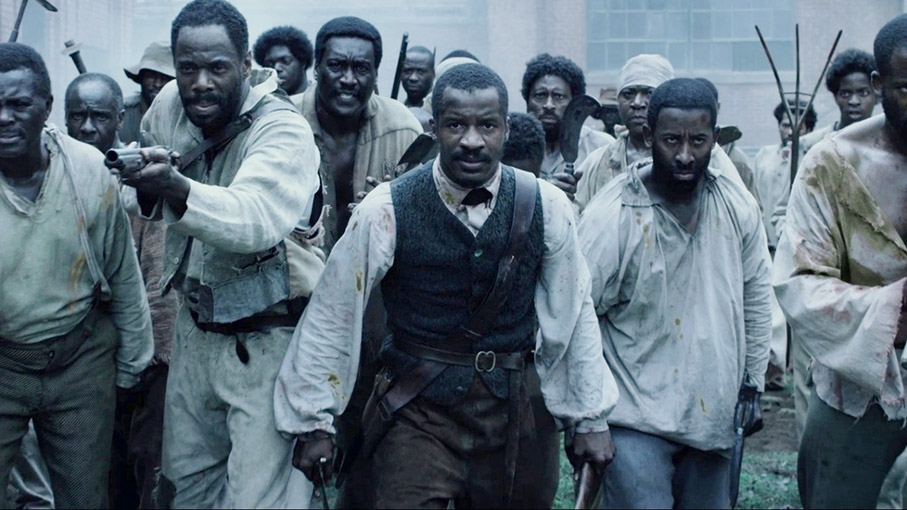 Here's a taste to wet your appetite. If the clips we saw are anything to go by, we're in for a huge helping of samey Anglo-American schmaltz in the expanded Gala section (Amma Asante's A United Kingdom, Lone Schefig's Their Finest, Damien Chazelle's La La Land, Terence Davies's A Quiet Passion) but it looks like there'll be some heavy hitters in the ring: Nate Parker's The Birth of a Nation shapes up as a better version of Steve McQueen's 12 Years a Slave, Izo Ojukwu's 76 looks like the film Nigeria needs, and Rama Thiaw's The Revolution Won't Be Televised (despite its aweful title) looks like one Amilcar Cabral and Thomas Sankara would relish; Bertrand Bonello's Noturnama, Shola Amoo's A Moving Image, Ali F. Mostafa's The Worthy, and Sofia Exarchou's Park may be more intelligently apocalpytic then Ben Wheatley's Highrise, and Ava DuVernay's The 13th looks like Eugene Jarecki's The House I Live In revved up in the wake of police killings and 9/11; animation features Pedro Rivero's Psychonauts, The Forgotten Children, while Ethel & Ernest and Tower look set to pick up where Song of the Sea and Waltz with Bashir left off respectively, and Derrick Borte's London Town promises to offer – at last, at last – a film that does the punk scene of the 70s justice.
There's plenty of films about film for cinephiles too: Bernard Tavernier's Journey Through French Cinema, Jon Nguyen's David Lynch: The Art Life and Peter Braatz's Blue Velvet Revisited, Paul Anton Smith's Have You Seen My Movie? (which looks to replay Christian Marclay's Video Quartet), and Douglas Gordon's I Had Nowhere to Go about Jonas Mekas, as well as restored prints of Tomas Guttierrez Alea's mighty Memories of Underdevelopment and Ken Hughes's underrated The Small World of Sammy Lee. Scores of familiar auteurs return too: Olivier Assayas, Andrea Arnold, Marco Bellocchio, Cristi Puiu, Werner Herzog, Terrence Malick, Radu Jude, Emir Kusturica, Spike Lee, François Ozon, Kelly Reichardt, Albert Serra, Ulrich Seidel, André Téchine, and Frederick Wiseman. Oh, and our old friend Pablo Larraín's back, with his film on Pablo Neruda.
Steven Okazaki's Mifune: The Last Samurai looks enticing, and right up our editor's street, as does Bill Morrison's latest appropriation film, Dawson City: Frozen Time, which is built from archival footage unearthed from the permafrost there in 1978 - the Gold Rush town being so remote that studios wouldn't, historically, pay for the films to be returned to them, hence the celluloid pay dirt. Zoology, Ivan Tvedovsky's darkly comic metaphorical tale of a woman who grows a tail and is deemd to be marked by the devil looks unmissable, as does Jim Jarmusch's Paterson about a poetic bus driver in the titular town who is called Adam Driver, but title of the year may have to go to Claude Barras's reputedly charming animated fable My Life as a Courgette. Studio Ghibli, by the way, are back with Michael Dubok de Wit's The Red Turtle.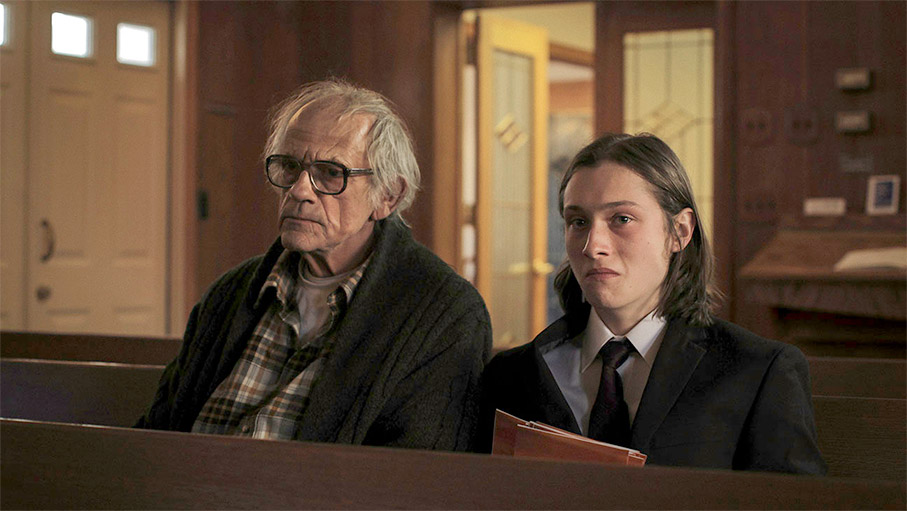 On the subject of film titles, Christian Mungiu's Graduation, a family drama that earned him a shared Best Director prize at Cannes, should not be confused with Claire Simon's cinephile documentary The Graduation, on that renowned production line of Gallic talent, La Fémis. And a shout out to the Irish, back in force with a moody trio: Lorcan Finnegan's Without Name, Liam Gavin's A Dark Song, and Billy O'Brien's I Am Not a Serial Killer.
In the festival brochure, esteemed BFI curator Helen de Witt says of Fiona Tan's Ascent: "Evoking both the lyricism fo Chris Marker's Sans Soleil and the emotional complexity of Alain Resnais' Hiroshima Mon Amour, Fiona Tan's wonderful film captures the paradox existing in time and space without movement. Profound Stillness." Who can resist that entreaty to join Tan on her prospective trip up Mount Fuji!
Matching Helen de Witt stride for (eloquently hyperbolic) stride is fellow BFI curator Robin Baker, who says of Thavi Na Bangchang's restored 'lost' 1954 film Santi-Vina: "Had Douglas Sirk made a Thai Bhuddist melodrama, it might look something like this." Roll up, roll up. Meanwhile, in this year's Experimenta section, who can resist either the lure of Duncan Marquiss's Evolutionary Jerks and Gradualist Creeps and Zoe Beloff's Two Marxists in Hollywood (Eisenstein and Brecht) or the sound of Michael Snow's Poem and Becht Debackere's EXPRMNTL?
Happy 60th birthday to the LFF. The EIFF turned 70 this year. How time flies, in space, without movement.
The 60th London Film Festival runs from 5th to 16th October 2016.
More details at: http://www.bfi.org.uk/lff