Criss Cross is a lean, fatalistic film noir in which an unremarkable, otherwise law-abiding man becomes a criminal in large part due to sex. That element and its postwar Los Angeles setting bring to mind Double Indemnity, as seminal a noir as there is, but Criss Cross settles in as among the more prototypical entries in the dark style on its very own. Director Robert Siodmak again teamed with his leading man from The Killers, Burt Lancaster, a couple of years after making that Oscar-nominated hit for Universal. Star producer Mark Hellinger was set to join the reunion before his untimely death at just 44 years old in December 1947. (His credit didn't appear on the picture but he was a big enough draw to the public that the studio did use Hellinger's name as something of a seal of approval in some publicity materials.)
If we're ticking boxes to show what gets classified as film noir this 1949 Siodmak picture sweeps pretty cleanly. All it's really missing is having Lancaster be a war veteran. Instead he's Steve Thompson, employed as an armored car driver and ex-husband to Anna (played by Yvonne De Carlo). The movie opens with the two of them enjoying an illicit moment among the cars in a parking lot after dark. We find out a bit later, as we piece things together via flashback, that they have rekindled a passion which seems simultaneously untenable and inevitable. Anna has remarried, to gangster Slim Dundee (a slithering Dan Duryea). Steve, as he tells us in voiceover – another noir staple – seems destined to cross paths with Anna through the cruel whims of fate.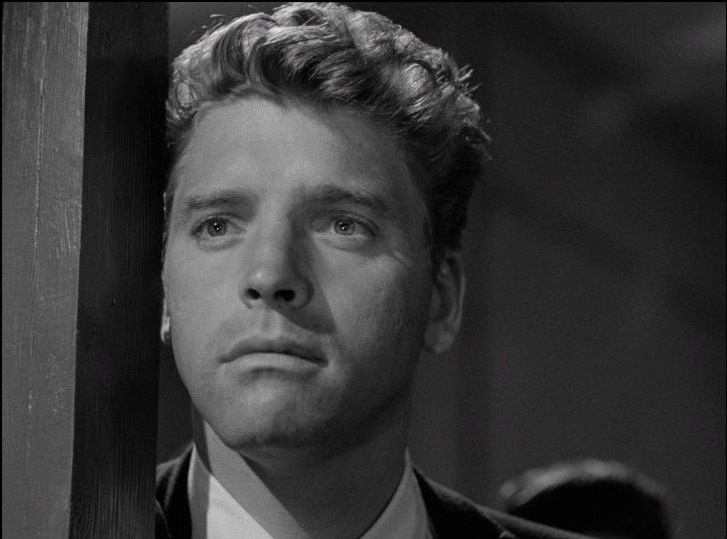 The narrative itself functions as somewhat episodic in nature. Essentially Criss Cross is a relationship drama where one stop on that through line is an armored car heist. Siodmak tends to do this with his many film noir titles. The Killers, for instance, inserted a romance between Lancaster and Ava Gardner not in Hemingway's original short story as a major plot device. Phantom Lady uses an accused man's lovelorn secretary trying to prove his innocence as its main story arc. His 1950 drama The File on Thelma Jordon is heavily mired in lead Barbara Stanwyck's manipulation and/or seduction of the assistant district attorney played by Wendell Corey. The Suspect has Charles Laughton somehow connecting with Ella Raines and doing all sorts of terrible things in consequence. As entwined as Robert Siodmak must be with any study of film noir, the director's use of love and lust as motivational forces into wrongdoing should be unmistakable. 
Siodmak deserves recognition, too, for how he treated the femme fatale archetype. From Gardner in The Killers to the films he did with Ella Raines and, especially, De Carlo here in Criss Cross there was a sly subversion of innocence walking a tight rope against these female characters often representing the inspiration for the male protagonist's transgressions even if they didn't always outright deserve blame. It's not difficult to make the argument that De Carlo's Anna is the most complex and intriguing of the lot. Her continued relationship with Steve is toxic more often than not yet neither seems willing or able to shake the other. If it's built around sex – which it sure seems to be Hays Code or not – then maybe we assume the hormonal nature will be fleeting, if reoccurring. The heist itself is a product of trying to cover up their dalliance to Duryea's Dundee, a somewhat thinly drawn pillar of conflict. We know, throughout, that Steve and Anna are heading somewhere else, likely together. 
Steven Soderbergh tried remaking Criss Cross in 1995 as The Underneath. The result wasn't the disaster its own director has claimed – just take a look at his interview on the Criterion release of King of the Hill where it's absolutely shoehorned as an unrelated supplement – but the film still struggles to fully find itself when held against the original. When watching Criss Cross for the second or third or fourth time part of what still seems so intriguing and compelling is the craft. Miklos Rozsa did the score, as he had done on Double Indemnity and The Killers previously. It looks incredible, with German emigre Franz Planer lensing. There are some shadows but nothing that makes it look overly expressionistic. The visual details, though, are almost flawless. There's a shot of the armored car going up a ramp to exit into the streets of Los Angeles that is wonderfully evocative of a time and place. The heist scene itself never feels overly precious or extended to the point we'd later see in films like Rififi and The Killing (among many others), but the spare, smoke-filled images are stunning. Duryea in a gas mask and a suit surrounded by smoke looks iconic. What Hollywood film featuring a heist was this stylish prior to Criss Cross? And the final framing of Lancaster and De Carlo belongs in a museum.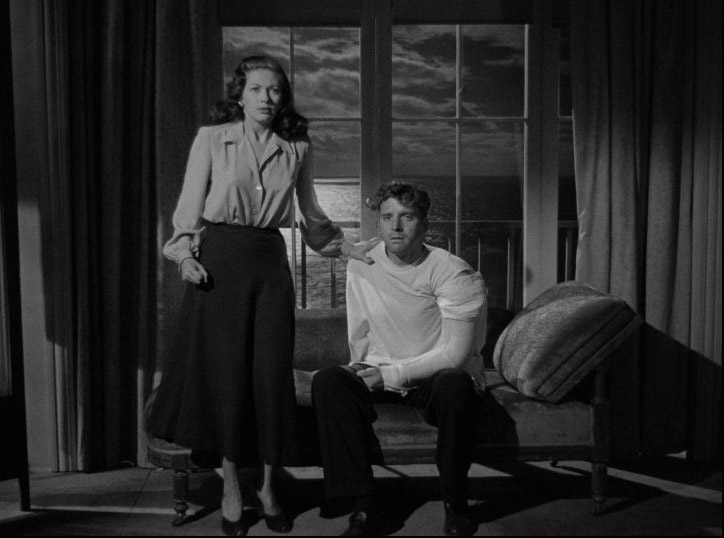 Flashbacks abruptly swing us around in Cross Cross like in few other films noir. The craziest flashbacks that come to mind in a noir occur via flashback-within-flashback in The Locket, and this isn't quite there, but Siodmak's film takes the rag doll approach as it throws the viewer from initially seeing Steve and Anna together back to just after the divorce and then two separate chance meetings between the pair before the action catches back up to the heist and where we were pre-flashback. It might be a tad tricky to keep up with exactly where we are but it at least gives us a chance to witness a dynamite, wordless dance sequence where De Carlo is joined with Tony Curtis (in his film debut) as Esy Morales leads his orchestra on a riveting musical number that has a similar tension and release as Siodmak gave us with Elisha Cook's drum solo in Phantom Lady. Lancaster watches from across the room and is spotted afterward by De Carlo when the divorced husband and wife reunite, however briefly. 
Be warned, there are spoilers ahead. If you wish to avoid them, skip ahead to the Sound and Vision section or click here to do so automatically.
Criss Cross may not have the psychological depth or narrative inertia of some of the top tier of film noir. For me, it's slightly below the all-time greats but still firmly in the upper echelon of key works. Maybe not top ten but easily trailing just behind. Rewatching it for the first time in a few years I was struck by two things in particular. One was the missed opportunity of Yvonne De Carlo being given another similarly juicy noir role outside of a throwaway part in Jules Dassin's Brute Force. She had a great career certainly and made her mark both in some Cecil B. DeMille epics and on television as Lily Munster but she really had a unique quality that would have stood out had she made more pictures of this type. 
The other thing that hit me, and it did so with a blunt force trauma, was the ending. It's easy to forget or discount just how piercing some of these older studio movies could swiftly gut the viewer in the name of preserving the perceived integrity of motion pictures. Because Steve and Anna had run afoul of the law they could either face criminal punishment or be, essentially, executed per the Hays Code. They would have been forbidden from escaping with impunity. Steve has a harrowing sequence at the hospital where he's recognized as a hero, despite knowing his actions directly lead to the death of his older co-worker, and then being paranoid while a strange man waits just outside his room. The sequence is played cunningly well as our mystery man claims to be a husband waiting on his wife despite Steve's apprehensions. Just when we the audience begin to buy the man's story he turns and reveals himself as an associate of Slim's wanting to know the whereabouts of the heist money.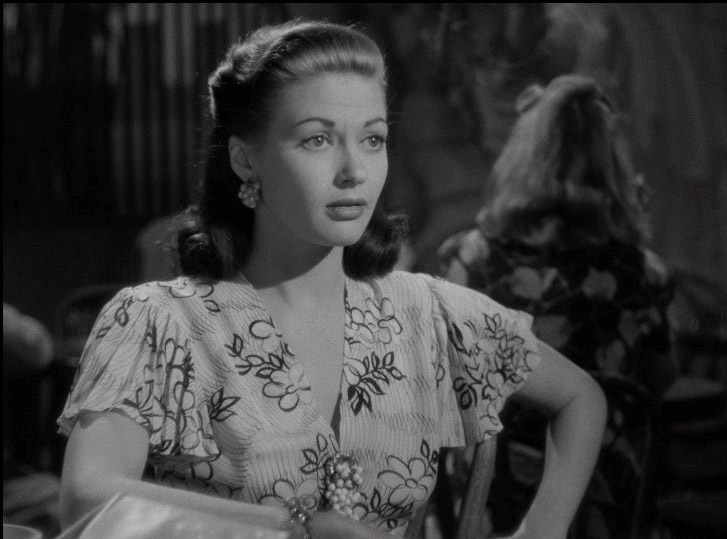 Steve offers him a great deal of money to drop him off where Anna will be waiting and let the two drift happily into the sunset. We don't know if Anna has double crossed him or what her true intentions even are. It's a relief when she's there at the modest oceanfront shack. They can start a new life together but we know they won't. We know it can't end this way. It's never clear even after nearly an hour and a half whether these two were really in love or simply couldn't get enough of each other from time to time. Still, we're not really trained to expect Duryea to enter and coldly mow down the two as they fall limply into each other. It's an empty romantic image of lovers undone by a bit of greed, a lot of lust, and some rather unlucky circumstances. The policesirens ensure Duryea's Slim won't get away scot-free. 
Eureka's Masters of Cinema series inducts Robert Siodmak with Blu-ray spine number 231 on a Region B-locked disc. When inserted, the disc begins with a modern Universal greeting just like you'd have on any new release from that studio. A 32-page booklet is housed inside the case.
A 4K digital restoration from the original camera negatives was used for this release. It looks clean, absent any damage in the way of marks or dirt. There's not a lot of grain preserved in the image here. That said, it doesn't look overly waxy or filtered either. I'd imagine a bit more grain would have made it look nicer for my taste but the image as is remains appealing. The last time I watched the film was on the R1 Universal DVD release and this is an improvement on that. 
Audio slips through via an English uncompressed LPCM mono track. It sounds perfectly fine and clear. There were no noticeable instances of damage or compromises here.
Optional English subtitles for the hearing impaired are included.
MoC offers two new audio commentaries here. Both have value but one is somewhat hijacked by a second voice. The Australian film scholar Adrian Martin offers an academic, informative take in his solo track on the film. He goes so far early on as calling the film Siodmak's most perfect, finest, tightest and most coherent.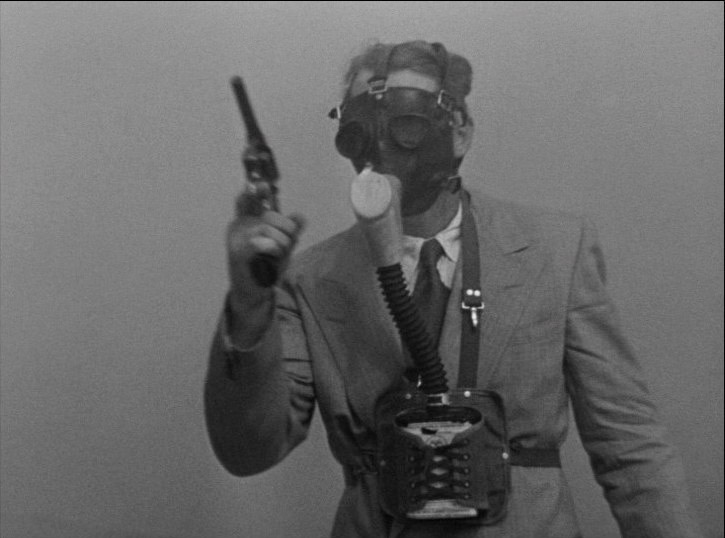 There's also a track by author Lee Gambin – another Australian – and actress Rutanya Alda. The former holds court nicely for nearly half an hour before turning things over to Alda for about twenty minutes where she literally seems to be reading us facts from Lancaster and De Carlo's IMDb trivia pages in between praising the actor's physical looks and recounting a friend's affair with him. Not to sound too mean here, but it's jarring. Gambin picks back up before again ceding his time to Alda for a few more minutes near the film's end as she injects a few more random facts on the supporting players (like Stephen McNally who I've neglected to mention elsewhere but who layers against Lancaster's character nicely in the film). 
Lancaster performs in a Screen Director's Playhouse radio adaptation (29:59) also directed by Siodmak and found as a special feature here. The audio plays against a selection of Criss Cross lobby cards. Betty Lou Gerson, who'd later go on to voice Cruella de Vil, performs in the radio play. An isolated music and effects track and re-release theatrical trailer (2:19) round out the disc extras. 
The 32-page booklet is handsomely filled with stills and movie and disc credits alongside three separate essays. The first, by Barry Forshaw, is a solid look at the film and its major players Lancaster, Siodmak and composer Miklos Rozsa. Kat Ellinger contributes a fine piece centered mainly on Siodmak. Lastly, Adam Batty closes up the booklet with a general appreciation of the film.
Criss Cross is legitimately one of the finest examples of film noir, particularly from the 1940s, that ever made it out of Hollywood. It has nearly all of the major tropes we associate with noir and it's effective in cleverly keeping the viewer engaged as flashbacks and double crosses swing round and round. It was a triumph for all involved and a worthy reteaming of director Robert Siodmak and star Burt Lancaster after their earlier success with The Killers. This excellent Masters of Cinema Blu-ray release should do some good in elevating the film even a bit higher, alongside other key noir films of the era.