The 59th BFI London Film Festival in partnership with American Express has confirmed the full line-up of this year's Screen Talks and LFF Connects events open to members of the public. Additions include a Screen Talk by Academy Award and BAFTA winning director Paolo Sorrentino, and TV broadcaster Louis Theroux with Academy Award and BAFTA winning documentary producer Simon Chinn, and internationally-renowned games designer Alistair Hope are added to the new series of LFF Connects. Screen Talks provide audiences unique opportunities to attend career talks with some of the leading figures of contemporary cinema while LFF Connects is a new event series with a focus on film and its intersection with art, performance, music, games and creative technology.
Paolo Sorrentino, the Academy Award and BAFTA winning director of The Great Beauty (2013), will be giving a Screen Talk about his career and his new film Youth – starring Michael Caine, Harvey Keitel and Rachel Weisz – which is presented at this year's Festival. Included in the Screen Talks line-up are Geena Davis, who will discuss her career as an Academy Award winning actor and producer, and her work to address gender imbalance in the media, and the earlier announced guests with films in the Festival discussing their respective careers, filmmaker Todd Haynes (Carol), actor Saoirse Ronan (Brooklyn), casting director Laura Rosenthal (Carol, Youth) and filmmakers Jia Zhangke (Mountains May Depart) and Walter Salles (Jia Zhangke, a Guy from Fenyang).
The newly announced special guests for LFF Connects: TV are broadcaster Louis Theroux with Academy Award and BAFTA winning documentary producer Simon Chinn (Searching for Sugarman, The Green Prince (LFF 2014)). Theroux's first theatrical feature My Scientology Movie (directed by John Dower), will world premiere at this year's Festival. They join the recently added LFF Connects: Games with games designer Alistair Hope, whose work on the chilling survival horror game Alien: Isolation has made him one of the most respected names in the gaming world. Hope joins the line-up for the brand new series of thought-provoking talks exploring how film is engaging with other creative industries. They include: Laurie Anderson for LFF Connects: Performance/Music; Guy Maddin for LFF Connects: Art; and Chris Milk for LFF Connects: Creative Technologies; Christopher Nolan, Tacita Dean Alexander Horwath (Director of the Austrian Film Museum) and BFI Creative Director Heather Stewart for LFF Connects: Film.

SCREEN TALKS
Screen Talk: Paolo Sorrentino
Curzon Soho Cinema, Thursday 15 October 14:00
Academy Award-winner Paolo Sorrentino is one of Europe's great writer-directors with strong Italian identity and thematic interests in politics and corruption, beauty and ageing. Films include The Consequences of Love (2004), The Family Friend (2006), biopic Il Divo (2008), English language debut This Must Be the Place (2011), starring Sean Penn, and the BAFTA and Academy Award-winning The Great Beauty (2013). Attending the BFI London Film Festival with the dazzling Youth, featuring Michael Caine, Harvey Keitel, Rachel Weisz, Paul Dano and Jane Fonda, Sorrentino joins us for an in-depth look at his career.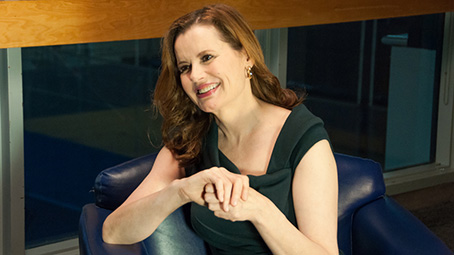 Screen Talk: Geena Davis
BFI Southbank, 15:00, Thursday 8 October
Geena Davis has delivered an impressive number of highly iconic roles playing strong women including Veronica Quaife in The Fly; Barbara Maitland in Beetlejuice; and Muriel Pritchett, for which she won an Academy Award, in The Accidental Tourist. She was Oscar and BAFTA nominated as the eponymous Thelma in Thelma & Louise; she played Dottie Hinson in A League of their Own; a housewife and assassin in The Long Kiss Goodnight; and the first female President of the US in the television series Commander in Chief for which she won a Golden Globe. Now making a huge impact as founder of the Geena Davis Institute on Gender in Media, and recently as Co-Founder and Chair of the Bentonville Film Festival with its focus on diversity, Davis joins us on-stage to discuss her career as an Academy Award winning actor and producer, and her latter day work at the Institute, engaging, educating and influencing to address gender imbalance in the media.
Screen Talk: Todd Haynes
BFI Southbank, 18:30, Thursday 15 October
Todd Haynes discusses his inspiring and critically acclaimed directing career, from rarely-seen documentary Superstar: The Karen Carpenter Story (1987) to his latest film, the poignant Carol, screening this year as the American Express Gala. A pioneer of the Queer Cinema Movement Haynes' films explore the themes of identity and sexuality across widely varying cinema styles; including Poison (1991), Julianne Moore's debut leading role in [Safe] (1995), 70s glam rock Velvet Goldmine (1998), Oscar-nominated and Douglas Sirk-inspired Far From Heaven (2002), Bob Dylan legend I'm Not There (2007) and TV adaptation Mildred Pierce (2011).
Screen Talk: Saoirse Ronan
BFI Southbank, 10:00, Sunday 11 October
Saoirse Ronan shines in The May Fair Hotel gala Brooklyn in which she delivers a nuanced, mature performance that not only reinforces her acting credentials, it signals a new phase in her already impressive career. She received Academy and BAFTA Award nominations for her performance aged 13 in Joe Wright's Atonement, a BAFTA nomination for Peter Jackson's The Lovely Bones and has worked subsequently with directors the calibre of Wright, including Peter Weir (The Way Back), Neil Jordan (Byzantium), Kevin MacDonald (How I Live Now) and Wes Anderson (The Grand Budapest Hotel). Ronan is currently filming several new projects and takes time to join us to discuss her acting career in this Screen Talk.
Screen Talk: Laura Rosenthal
BFI Southbank, 13:15, Saturday 10 October
Casting director Laura Rosenthal will lead a Screen Talk about the work of a casting director when taking a film from script to screen. Rosenthal has consistently worked with ground-breaking directors, including a long-standing collaboration with Todd Haynes (Carol, this year's American Express Gala), and recently with Paolo Sorrentino (Youth, presented at this year's Festival). Other credits include critically acclaimed Buffalo Soldiers, Chicago, The Manchurian Candidate and LFF favourites Wendy and Lucy and The Kids Are Alright.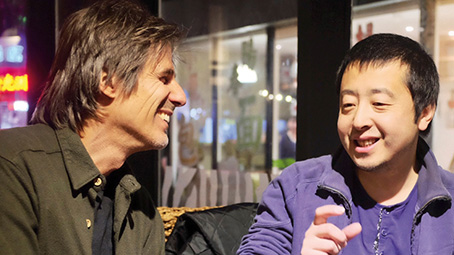 Screen Talk: Jia Zhangke & Walter Salles
BFI Southbank, 21:00, Thursday 8 October
Internationally-acclaimed Chinese director Jia Zhangke (Mountains May Depart) and the Academy and BAFTA award-winning Walter Salles will partner in a Screen Talk dedicated to discussing Salles' documentary Jia Zhanke: A Guy From Fenyang and their respective approaches to film making. Both were established as ground-breaking auteurs with Xiao Wu and Central Station in 1998, with Salles making forays into English language with The Motorcycle Diaries and On the Road and Zhangke following up with the award-winning A Touch of Sin and Still Life. The documentary is a tribute from one artist to the other as well as a revealing look at Jia's life and work offering audiences a rare insight into the creative mind.

LFF CONNECTS
LFF Connects: TV
Picturehouse Central, 16.00 Monday October 12
For nearly 20 years, intrepid TV broadcaster Louis Theroux has brought the lives of some of the world's oddest and most fascinating people into the homes of global audiences with his provocative and often very moving television documentary series including Weird Weekends and When Louis Met… His latest project, the much-anticipated My Scientology Movie (directed by John Dower), is Theroux's first theatrical feature, world premiering at the Festival. Louis Theroux and two-time Academy Award and BAFTA winning producer Simon Chinn, whose credits include some of the UK's most successful theatrical documentaries (Man On Wire, Project Nim and Searching for Sugarman and from last year's Festival programme The Green Prince), will discuss the creative and business possibilities offered by both film and TV. How important is building on an established creative approach and a recognised personality? Do certain ideas lend themselves to film and others to television? Or are we moving towards a future where those lines become more indistinct as media platforms converge?
LFF Connects: Games
Picturehouse Central, 16:00 Wednesday 14 October
Alistair Hope is the Creative Lead at Creative Assembly, his cinematic vision illustrates why games designers are being lauded as auteurs in their own right and games celebrated as an art form. Alien: Isolation collected three awards at the 2015 Develop Awards this summer and topped the best game lists of 2014 for PC Gamer, New Statesman and the Daily Telegraph. It has been praised for its retro-futuristic style, immersive scares and innovative use of AI to create the ultimate 'Haunted House in Space' experience, taking players back to the terrifyingly claustrophobic roots of Ridley Scott's 1979 original. It is the trailblazing artists like Hope and his contemporaries who are defining the conversation concerning the intersection where art, technology and entertainment collide.
LFF Connects: Film
BFI Southbank, 16:00, Friday 9 October
British filmmaker Christopher Nolan (Interstellar) and British artist Tacita Dean (whose grand-scale Tate Modern exhibition Film transfixed audiences), Alexander Horwath, Director of the Austrian Film Museum and will join BFI Creative Director Heather Stewart in a conversation that reframes the future of film as a medium. They will discuss the intrinsic qualities of film as a working medium, the importance of seeing films projected on celluloid as an essential part of the shared cultural experience and the importance of determining new archival and exhibition standards to support film as film.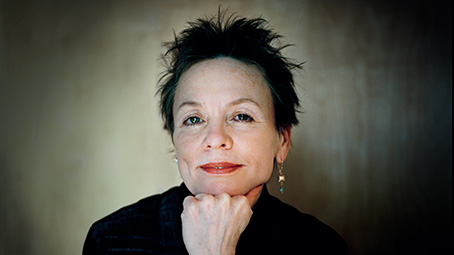 LFF Connects: Performance/Music
BFI Southbank, 12:45, Thursday 15 October
Laurie Anderson is one of America's most renowned – and daring – creative pioneers, best known for her multimedia presentations and innovative use of technology. As writer, director, visual artist and vocalist she has created ground-breaking works that span the worlds of art, theatre and experimental music. Her new film Heart of the Dog, which screens as a new programme addition at LFF, is her first feature since the 1986 concert movie Home of the Brave. With it, she bursts open the conventions of the documentary format and the essay film, distilling her key signatures and themes, among them the use of multimedia elements, a fascination with language, and an engagement with technology. She joins LFF Connects to talk about her creative approach to filmmaking and how it intersects with art, performance and music at the BFI Southbank.
LFF Connects: Art
BFI Southbank, 15:30, Saturday 10 October
Canadian filmmaker Guy Maddin is critically acclaimed for his bold and visually innovative cinema (My Winnipeg, The Saddest Music in the World) and his art installations (Hauntings, Cowards Bend the Knee). Maddin's latest production The Forbidden Room, which screens as LFF's Experimenta Special Presentation, is co-directed with Evan Johnson and grew out of his interactive Seances project which brought to life forgotten silent films as improvised live 'happenings' staged in art institutions including Montreal's Phi Center and the Pompidou Centre in Paris. Maddin will talk about how the project has inspired him to look differently at his work as both a filmmaker and an artist in conversation for LFF Connects at the BFI Southbank.
LFF Connects: Creative Technologies
BFI Southbank, 20:45, Monday 12 October
Los Angeles-based Chris Milk is the world's leading immersive storyteller, working in music videos, documentaries and digital installations with partners as diverse as Kanye West, Arcade Fire, Beck and the United Nations. Using cross-media technologies to expand the narrative and enhance the audience experience, Milk's experimentation marks him out as a true pioneer. He joins LFF Connects to talk about the creative and emotional possibilities of Virtual Reality (VR) filmmaking and what he believes it has the capacity to deliver at the BFI Southbank. His films Waves of Grace, which takes the audience into communities ravaged by Ebola, and Clouds Over Sidra, about a Syrian refugee in Jordan, are using VR to change policy and raise awareness for humanitarian efforts.
The 59th BFI London Film Festival in partnership with American Express runs from Wednesday 7 October to Sunday 18 October. Full programme and ticket information at www.bfi.org.uk/lff.