After my second review of Love Is The Devil I am back in familiar territory once again with the latest Joy Division film. This documentary, simply entitled Joy Division, although following in the footsteps and treading some of the same ground as Anton Corbijn's Control, reveals a more complete portrait of the seminal band. Corbijn's film is a fictionalisation of true events surrounding the group, but is essentially a story about Ian Curtis, while Joy Division's concern is in telling the full story of the entire band. This is accomplished with many involved interviews with the surviving members of Joy Division (and later New Order) as well as close friends and associates of the group, helped with footage of the band and some newly dug up audio tracks.
The film begins with a definition of the modern environment quoted from Marshall Berman, a Marxist writer, kicking off with a hint of the philosophical writings Curtis was heavily influenced by in his lyrics. Slowly revealed is the title, evoking Peter Saville's minimal artwork, fading to an overhead shot of contemporary Manchester at night. It is at this point a recognisable voice comes out of the gloom, a voice synonymous and vital to the movement. The voice of Tony Wilson. The otherworldliness of image and swirling background soundscape coupled with the knowledge of Wilson's still recent death creates a ghostly chill, but the edge is gladly removed by the measured excitement and vitality of his tone. It is a beautiful set up, and one that cannot fail to draw in a fan like myself. What comes next is an in depth exploration of all aspects of Joy Division from technical aspects of the bands management, production and playing style to Curtis's struggles with his epilepsy and private life. A particularly and unsurprisingly moving part of the film is where the band members reflect on Ian's behaviour at the time before his suicide and express mortified regret in not 'stopping and sorting him out' as Peter Hook puts it.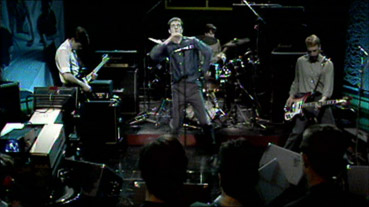 It is the frankness and friendly Northern manner of many interviewees that make this a joy to watch and not just an interesting document – you feel as though these are real ordinary people you could share a table with in a pub, one of the attractions to the band at their time of popularity, as Annik Honore, Curtis's lover, mentions. Speaking of which I cannot help but think of the pain with which Ian's widow Debbie must feel watching this film – she is noticeable by her absence, whereas the woman Ian had an affair with is given some amount of screen time. As her quotes from Touching From a Distance are peppered throughout the film it would appear Debbie consented to their use but did not want to share details in person. This gives a balance to the story and Annik's inclusion in the film is a crucial, if uncomfortable, addition for a faithful telling.
Beyond the dramatic and emotional story of Ian Curtis and the technical and artistic explorations and stunning live footage, Joy Division also comments on the intellectual and academic influences that shaped the band. It would not be unfair to say that the musicians in the group were less concerned with this aspect of their work than Ian Curtis, and his literary influences that informed his lyrics and song titles are explored by the likes of Paul Morley and weird and wonderful industrial noise master Genesis P-Orridge, who speaks of Curtis in relation to William S. Burroughs. His love of J. G. Ballard and Nietzsche are also touched on. These influences are quite unavoidable in the overall galvanisation of Joy Division's sound and image, and it is satisfying to see them given appropriate credit.
It is hard to say if this film would be of much interest to someone unfamiliar with the group or the musical climate of the time. As such a specific work it is not as widely accessible as Control, which had the benefit of its dramatic trappings and conventions, whereas the documentary format may well narrow its audience. This is without mentioning the obvious specificity of the subject matter. Personally I found the film very engaging, and although a lot of the material covered was already known to me, there was no small amount of joy in seeing the band members themselves relate events to the camera in a relaxed and often animated fashion. The candidness of Peter Hook, Stephen Morris and Bernard Sumner breathed life and reality into topics that had before been mainly only written about or dramatised, and the inclusion of a plethora of interesting and talented characters from the time created a depth to the unravelling tale.
Shot on video, very likely high definition, the image is clean and clear, although the common modern practice of spicing up the look in post-production is in evidence, in the slight softness, enhanced highlights and deepened shadows of the interview material and the colourisation of some of the archive footage and even stills. It's not distracting, and for many will be familiar stuff, but can make the image look less than crisp at times on a large TV. In other respects, though, the transfer is a solid one, the measuring stick being the reproductions of Anton Corbijn's black-and-white stills, which are close to pristine. The picture is framed 1.78:1 and is anamorphically enhanced.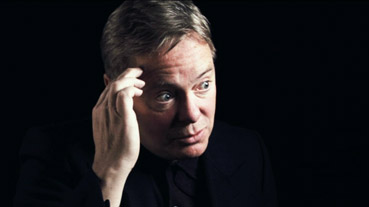 The 5.1 soundtrack is of a very high quality, the music in particularly having an excellent range and clarity. There's inevitably some background hiss and fluff on some of the archive material, but this goes with the territory, but the bass and acoustics of even the older concert footage is sometimes superb – the punch, bass and all-around reverb of the late-film 2007 New Order concert extract sounds as close to actually being there as you could hope for.
Over 40 featurette interviews (72:12 total) shot for use in the film but eventually removed in the final cut are together practically a film in themselves, ranging from Bernard Sumner chatting about some of the hilarious auditions the band went through in their early days and the meaning of Curtis's lyrics to Jon Wozencroft's academic argument of music as prophecy. It actually includes interviews with people who do not appear in the finished film, for example writer and broadcaster C.P. Lee, who discusses Joy Division in the context of the inflammatory neo-Nazi image they were saddled with. There really is a huge amount of information in these mini-interviews that provide still more pieces to the jigsaw puzzle of time and events that made up Joy Division's story, and together with the main feature provide an exhaustive bank of knowledge to equal the most comprehensive written biography.
With the documentary it can be more difficult to provide insightful extras, as there are no actors to interview and generally no sets, but it would have been nice to see some on-location features, if for no other reason just to break up the interview format, and some details by the film-makers (director Grant Gee and writer Jon Savage), such as a commentary track, would have been beneficial to the release.

A wonderfully and richly detailed film that will excite fans but may not reach as wide an audience as the earlier, more accessible, Control. The DVD, while low on variety of features, provides enough information to satisfy the most demanding viewer. A must for fans and a definite point of intrigue for music lovers as well as those interested in the history and sociology of modern British culture.