London, the late 1920s. Valentine Wilmot (Jameson Thomas) owns the Piccadilly Club, a dancing and dining establishment in the centre of London. The star dancers are Mabel (Gilda Gray) and Vic (Cyrill Ritchard). Vic wants Mabel to go with him to Hollywood, but she declines as she is involved personally as well as professionally with Wilmot. So Vic resigns, and without him the club's takings drop. So Wilmot has the idea of hiring Shosho (Anna May Wong), who had until recently worked in the club's scullery, as a Chinese dancer. She is an instant success, provoking Wilmot's attraction to her and jealousy from Mabel and Shosho's boyfriend Jim (King Ho Chang)...
It was made by British International Pictures and couldn't be more London if it tried, from the title onwards. They say that London buses always arrive in threes, and so it is at the start of this film, with the opening credits appearing on their sides. Indeed, Piccadilly has quite a few signifiers of late-1920s London before we even get to the club the film is named after: posters, billboards, neon signs. The darkly sardonic final scene is partly conveyed by men in sandwich boards. All we're missing is a trip on the underground.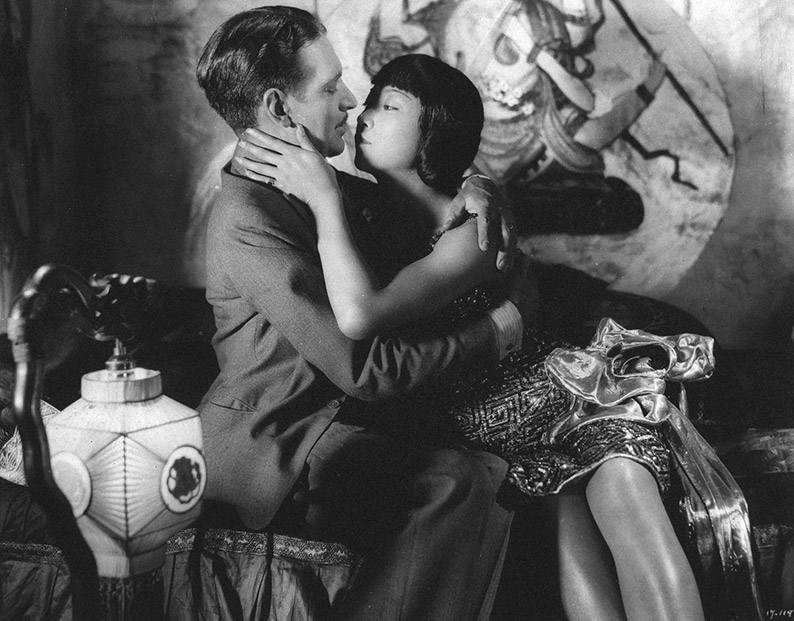 Piccadilly is one of the major British late silents, made just on the cusp of the arrival of the talkies. It may be very London, but note that "international" in the production company's name. The director was E.A. (Ewald André) Dupont, German despite the French-sounding name, He had made an impression with his 1925 film Varieté, made in his home country. He had been head-hunted by Hollywood, but his one film there was not a success. He then arrived in Britain and had made one earlier film there, Moulin Rouge (1928). The screenplay was by another non-native Londoner, Arnold Bennett, best known for his novels set in Staffordshire near where he had grown up. He had however moved to the capital in 1891 and lived there for the rest of his life. (Bennett was a fast worker: he reputedly wrote the script for Piccadilly in a day.) There's much to be said for the eyes of a non-local writer or director seeing things that a local might not, and reviews of the time did pick up on this: Kine Weekly, for example, praised the film's "Continental atmosphere".
In fact, the two leading ladies weren't Londoners either but were imported Americans. Top-billed, or rather in bigger type on the side of that bus, Gilda Gray was born as Marianna Michalska in what was then Prussia and is now Poland and is best known now for her part in popularising a dance, the shimmy. The fact that she was a dancer as well as an actress is a strength this film plays on, and her dances with Jameson Thomas are highlights, allowing Dupont to make full use of his moving camera – even including a couple of 360-degree pans. Her film career didn't last much longer and came to a sad end. She lost most of her assets in the Wall Street Crash and suffered a heart attack in 1932, the year she turned thirty-seven. She made only one more feature film after Piccadilly, spent much of the Second World War raising money for Poland and died in 1959 of a second heart attack.
While it's sadly fair to say that Gray is little known these days, her co-star has much more currency. Anna May Wong was a third-generation Chinese-American, born in Los Angeles. She had begun her career in her teens and notable Hollywood films included The Toll of the Sea (1921, the first feature in two-strip Technicolor), The Thief of Bagdad (1924) and Peter Pan (1924). However, she had become frustrated by the quality of the roles available to her in Hollywood, many of them stereotypical, and she was sometimes passed over in favour of white actresses who would perform in yellowface. (See, for example, a few years later, The Good Earth, which would win the Austrian actress Luise Rainer an Oscar.) After two films in Germany, she moved to London. Piccadilly, her final silent film, was the first of five films she made in Britain. Jameson Thomas is another forgotten name now, but he gives Valentine Wilmot the club owner an edge that's not as sleazy as others might have given him, with the services of Mabel as his presumed mistress one of the perks of his position. Charles Laughton gets his name in the credits for a one-scene role as an aggrieved diner with a dirty plate who sets up the film's introduction to Shosho: Wilmot goes from the dining room to the kitchen and then into the scullery to see Shosho dancing on a table, her lack of money and social position immediately indicated by the holes and ladders in her tights. Ray Milland also appears as an extra, another diner, though I admit I didn't spot him.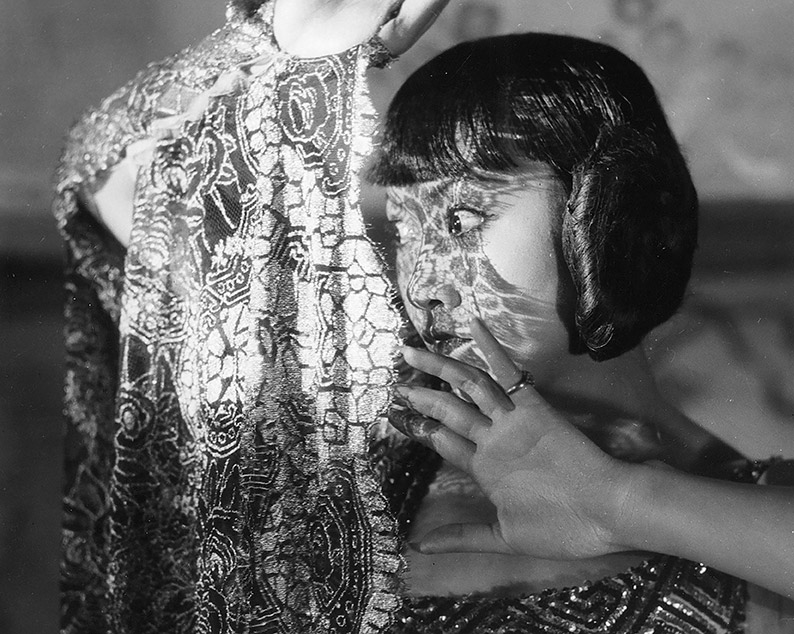 Behind the camera, Dupont brought with him two principal crew members he had worked with in Germany: cinematographer Werner Brandes (who stayed in the country long enough to shoot 1929's The Informer, also for British International Pictures) and art director Alfred Junge. Junge went on to work with Hitchcock and Powell and Pressburger and won an Oscar for the latter's Black Narcissus. Their contributions abet that continental style, influenced by German Expressionism, of this British film. Native British directors of the time, such as Hitchcock and Asquith, were also dipping in that particular well, one reason why this was such a rich period for British films.
Some seventeen years after the first feature-length films had been made in the UK and USA, Piccadilly shows how well developed silent film was in those nations, and others, just as sound was about to arrive. Piccadilly is a key film of that time and looks just fine in high definition.
The BFI previously released Piccadilly on DVD, but it now has a Blu-ray upgrade, a single disc encoded for Region B only. The 1929 BBFC A certificate appears at the start of the film; it's now a PG.
The transfer is in the intended ratio of 1.33:1. It's based on the BFI National Film Archive restoration of 2003, derived from the original negative several nitrate prints, including some from its American release with an added soundtrack. (That created some issues of its own, see below.) Given that the result is inevitably a patchwork of various sources, depending on which had the best material for particular shots, it looks fairly close to seamless. What looks like the start of an interracial kiss cuts quite abruptly, possibly an edit made for the American release, as that was the version used for that scene. The transfer has been tinted by reference to a contemporary release print: mostly orange/ochre but some night scenes in blue – the first one coming in at around the halfway mark and giving your eyes a jolt. The intertitles follow the design and font of the original release prints as well.
The soundtrack is Neil Brand's score, played by a seven-piece band. It is rendered in LPCM 2.0, playing in surround.  Brand talks about his approach to the score both on the disc and in the booklet, for which see below.
Sound prologue (5:25)
Piccadilly opened in London as a silent in February 1929, but by the time it opened in the USA in June of the same year, the talkies had arrived. Piccadilly had a soundtrack added and printed on the film. This had the effect of cropping the picture on the left hand side, so narrowing the aspect ratio from 1.33:1 to the early-talkie ratio of 1.19:1. The effect on the film's compositions can only be imagined, though the intertitles were shifted right in the frame to compensate. (This has been corrected back on this Blu-ray.) In addition, a short prologue (in black and white with no tints) was added. In a country pub, a customer (John Longden) has a conversation with the landlord, who happens to be Valentine Wilmot (Jameson Thomas still in the role) and the film then proceeds as a long flashback. You have the option of playing the film with or without this prologue, which is also available separately on the extras menu.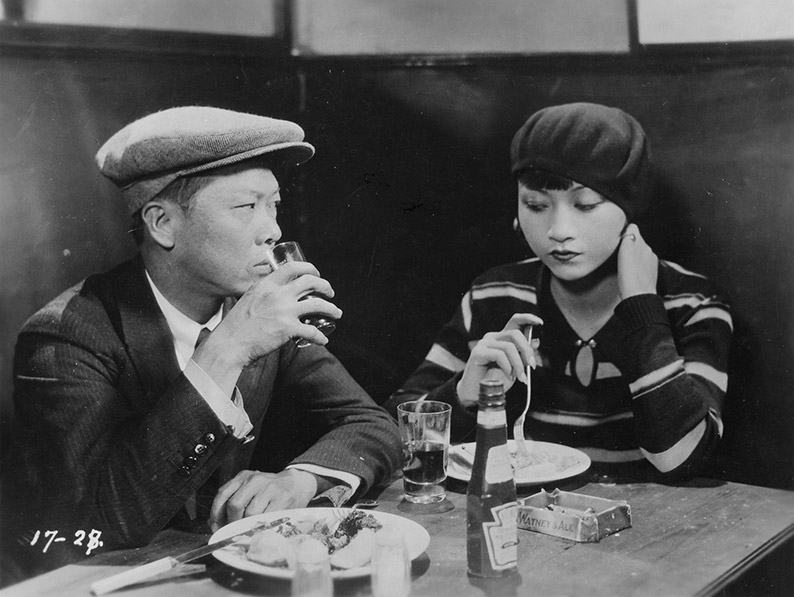 Return to Piccadilly (17:23)
In the absence of a full commentary, silent-film historian Bryony Dixon offers what is called an appreciation but is in effect a selected-scenes commentary, with Dixon's audio playing over scenes from the film beginning with those side-of-bus credits. Inevitably, there is overlap between this and Dixon's contribution to the booklet, though that will be less of an issue after second and subsequent pressings when the booklet will no longer be included.
Scoring Piccadilly (19:55)
The same proviso regarding overlaps applies here, as Neil Brand talks about his approach to writing the score and performing it with his seven-piece band: Harry Lowther (trumpet), Stan Sulzmann (saxophones, flute), Alec Dankworth (bass), Paul Clarvis (flute), Jeremy Price (trombone) and Brand (piano). Brand was commissioned in July 2003 and he had until October that year to have the score ready for the restoration's premiere in New York. Given the 1920s provenance and setting of the film, Brand was influenced by jazz but he sees it as a blues score just as much. He also discusses his use of particular themes, such as that he provides for Margo, and the use of a flute as Shosho's instrument, giving the score a Chinese flavour without taking it too far into orientalism. He also used the score to counteract some of the film's pacing and structural issues, such as towards the end an overlong courtroom scene and an abrupt ending.
Talk of the Town (53:17)
Jasper Sharp gives us an in-depth biographical piece on Anna May Wong, subject of a forthcoming book of his. Unlike the above two extras, Sharp talks to camera, in between film clips and stills. There's plenty here I wasn't aware of, and the film clips will certainly encourage you to track down the films they come from, however much of a challenge that may be.
Cosmopolitan London (9:55)
Made in 1924 as part of the Wonderful London series, Cosmopolitan London shows us the non-Anglo communities of the city. This is a curious film, which seems to play both sides of one argument: how welcoming London is to people from other countries and other ethnicities, but at the same time making those others definitely other and sometimes positively threatening. It tells us (presumably white people) particular streets it recommends we don't linger long in, such as Whitcomb Street, where there lurks a notorious bar frequented by (gasp!) what would be referred to now as people of colour. The same fascinated unease applies to what is now Docklands, such as the Chinese "dens" in Limehouse. Some of the intertitles use language which would be regarded as racial slurs nowadays. The film has a score by John Sweeney and performed by him on piano, recorded in 2012.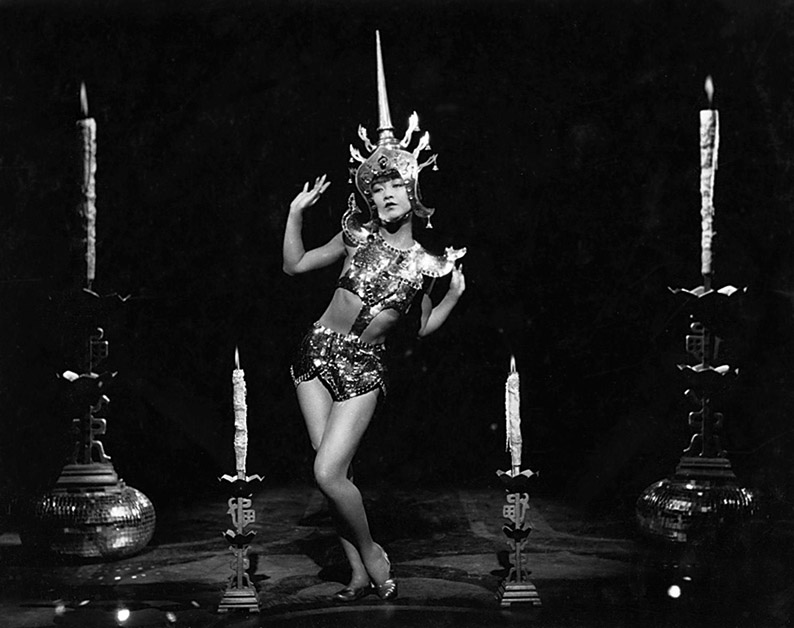 Stills gallery (5:14)
Self-navigating, but with no chapter stops – though you can if you wish advance it by fast-forwarding. The stills are accompanied by Neil Brand's score, mixed quite loud.
Booklet
The booklet, available in the first pressing, runs to twenty-eight pages. It begins with "Piccadilly and the Birth of London Noir" by Bryony Dixon, highlighting the use of Expressionist-influenced shadows, a style which fed into film noir just over a decade later. Dixon fills in a lot of the film's background, expanding on points made in her appreciation on the disc itself. Neil Brand contributes an article on his score, and Ian Christie looks at the critical and commercial reception of the film (respectively decidedly mixed and, as far as can be determined, successful in both Europe and the US). The booklet also has full film credits and notes on and credits for the extras, with a note by John Sweeney on his score for Cosmopolitan London.
There always was more to British silent film than Hitchcock and Anthony Asquith, and Piccadilly is a case in point, showing the sophistication that the medium had reached just as sound was about to change everything. Restored by the BFI National Archive, Piccadilly is well presented on Blu-ray.
---
Note: due to technical restrictions, the stills used in this review are not our usual screen grabs but press images provided by the BFI.