Amman, Jordan, September 1971 – "Black September", the conflict between Yasser Arafat's Palestine Liberation Organisation (PLO) and King Hussein's Jordanian Armed Forces. Sullivan (Bill Paterson) is a journalist, a veteran of several war zones. He meets a young woman (Tilda Swinton) who says that she is not human, but an extraterrestrial from Procyon, a robot sent by sentient artificial intelligences to Earth as a peace envoy. She was intended to arrive at MIT in the USA and then to speak to the United Nations, but has instead arrived in the war-torn Middle East. She goes by the name of Friendship. Over the next few days, she and Sullivan talk, discuss and debate, she wanting to find out why the human race is so bent on self-destruction...
Science fiction is a literature of ideas, and in the idea or premise that takes it away from realist or mimetic fiction (the novum, to use a word from critical parlance) often outweighs the other demands of fiction, such as plot or characterisation, writing style. Friendship's Death is such a film, powered by debate between its two lead characters, that debate being the film's plot. It's unknown how much Peter Wollen (1938-2019) was aware of the genre, cinematic or written, though he wasn't too far away from the point where the genre overlapped with literary fiction. Friendship's Death began as a short story published in 1976 in Bananas, a literary magazine that ran from 1975 to 1981 and was founded by Emma Tennant, a writer not above using SF devices in her own work and who had been published in New Worlds, the UK's leading SF genre magazine, later anthology series, of the time. J.G. Ballard was a contributing editor of Bananas and another well-known story published there was Angela Carter's "The Company of Wolves", the basis of the 1984 film directed by Neil Jordan. In the short story "Friendship's Death", Friendship is male, but Wollen changed that for the film.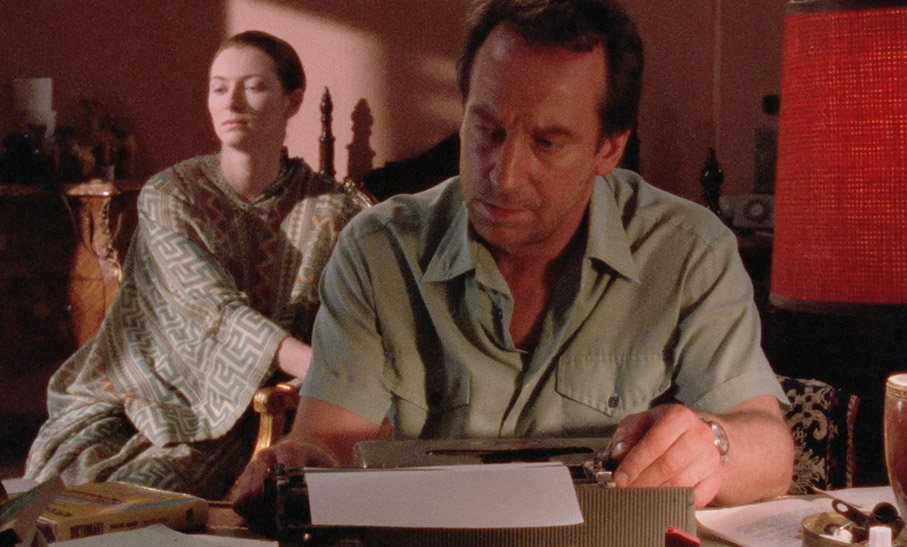 Wollen first made his name as a film theorist, writing for the New Left Review from the mid-1960s and later that decade joining the British Film Institute's education department. His book Signs and Meaning in the Cinema was first published in 1969 and remains a highly influential work in film studies. The following decade, Wollen crossed the boundary from critic/theorist to filmmaker, first as one of the scriptwriters on Michelangelo Antonioni's The Passenger. He made six films with his wife Laura Mulvey (married 1968, divorced 1993) which often blur the lines between documentary and fiction, making use of avant-garde techniques (some of them derived from Godard) to explicitly political ends, including feminist themes. Mulvey was herself a film theorist, most often associated with the idea of the male gaze, in that classical filmmaking has one, and usually a male and heterosexual one, and female actors are gazed at. Their most celebrated work was Riddles of the Sphinx (1977) which includes Mulvey discussing the film's themes to camera and with a central section dramatising them in a series of tableaux captured in slow 360-degree pans. It's available as a dual-format release from the BFI which includes their earlier film Penthesilia, Queen of the Amazons (1974) as an extra. Another of Mulvey and Wollen's films is included on the present disc. Their last film together was The Bad Sister (1982), based on a novel by Emma Tennant, more narratively conventional though an experiment with then-available video technology.
Friendship's Death was Wollen's first, and as it proved only, film as solo writer and director. It was the debut as producer of Rebecca O'Brien, who has worked regularly with Ken Loach in particular. Cinematographer Witold Stok had worked extensively in his native Poland (for Krzysztof Kieślowski among others) but this and Stephen Poliakoff's Hidden City the same year were his first films in the UK. The film was no doubt made possible by the fact that it was shot on a tiny budget (necessitating shooting in 16mm) with a total credited cast of five, shot on four sets over two weeks at Twickenham Studios. It was the first film for composer Barrington Pheloung, whose score combines electronic elements with Middle-Eastern instruments such as the oud.
Friendship's Death is told in flashback, beginning with archive footage of Black September with a voiceover by Sullivan and another man, whom we find out at the end is his friend Kubler (Patrick Bauchau). Friendship has a different costume and hairstyle in each scene, as if she is trying on different personae in an effort to understand the people she finds herself among. She begins in a blouse and trousers, no doubt appropriate for her intended destination of MIT, and ends in khaki, the kind of guerilla outfit intended to evoke Leila Khaled, the Palestinian plane hijacker who is referred to in the film. As well as her costume changes – including many styles of Arabic dress – she collects objects, almost like tourist souvenirs or items unearthed in an archaeological dig, as if they could shed further light on the peoples and ways of Planet Earth. The film is not without a sense of humour: at one point, Sullivan asks Friendship if her briefing could tell her where to find a good sushi place in Glasgow, and she simply laughs – and bear in mind that both actors are actual Scots. (Were there any sushi places in Glasgow at all then?) As Rebecca O'Brien points out, if Wollen is known for a book elucidating signs and meaning, he was also given to throwing in odd details designed to baffle anyone trying to work out their significance.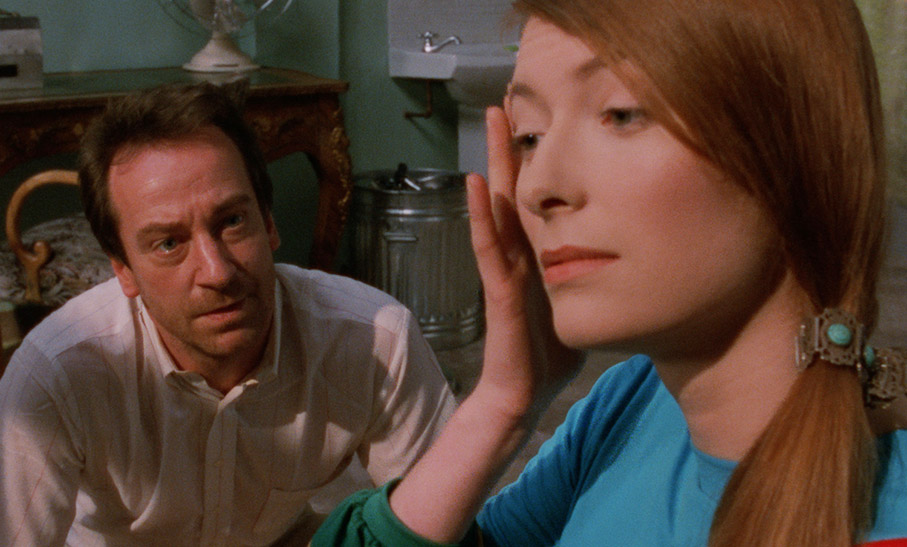 While Bill Paterson gets top-billing, and gives a fine performance, if only with hindsight the casting of Tilda Swinton seems inspired as a woman who has fallen to Earth, given that this was only her second feature film. It's hard to imagine anyone else of the time playing this role, Swinton's otherworldly persona that we've become more familiar with over the three and a half decades since absolutely fitting a character who is multiply other: alien, robot, woman.
The BFI's Blu-ray of Friendship's Death is a single disc encoded for Region B only.
The film was shot in 16mm (Standard 16, not Super 16) and was blown up to 35mm for cinema release. This Blu-ray is derived from a 4K scan and remaster, with the soundtrack digitised from the 35mm final mix master track. The aspect ratio is 1.33:1, which is in keeping with the film's 16mm origins, though it's likely that it was shown cropped in many cinemas showing 35mm prints. (The Internet Movie Database says that the aspect ratio should be 1,66:1, but as always IMDB information should be treated with caution. Given the film's cinematographer's involvement in this release, I'd suggest that Academy Ratio was certainly intended.) As Stok says on the commentary, some grain management has taken place, but the film doesn't look excessively degrained and there certainly is grain still present as you would expect from something shot on 16mm film. Some longer shots are softer than they might be if the film had been a 35mm shoot, but that's also to be expected.
The soundtrack is mono, rendered as DTS-MA 1.0. Mono soundtracks were dying out by 1987, with even tiny-budget indies sporting Dolby Stereo logos. That said, films were still being released in mono in 1987, with high-profile hold-outs including Woody Allen and Stanley Kubrick, and Friendship's Death was one of them. That was no doubt due to the tiny budget and the film being dialogue-driven and not in need of elaborate sound design. The track is clear and well-balanced.
English subtitles are available for the hard of hearing, on the feature only. I didn't spot much wrong with them, other than the occasional typo ("it's" for "its" at 23 minutes, though I was reviewing from a checkdisc and this may be corrected in the final version). There are also French hard-of-hearing subtitles available, but I can't confirm their accuracy. Towards the end of the film, Friendship speaks in her alien language and this is subtitled in English in yellow.
Audio commentary
This was newly recorded for this release and features Rebecca O'Brien and Witold Stok, moderated by Josephine Botting. This covers a lot of ground in what is after all a relatively short feature film. O'Brien speaks the most and gives a vivid picture of a film shot under pretty straitened circumstances: she had to act as her own production manager as well as being the producer. Stok's contributions are largely technical, though he compares this 16mm shoot with earlier ones he had made with Kieślowski for Polish television, which he had a hand in remastering for Blu-ray a few years ago.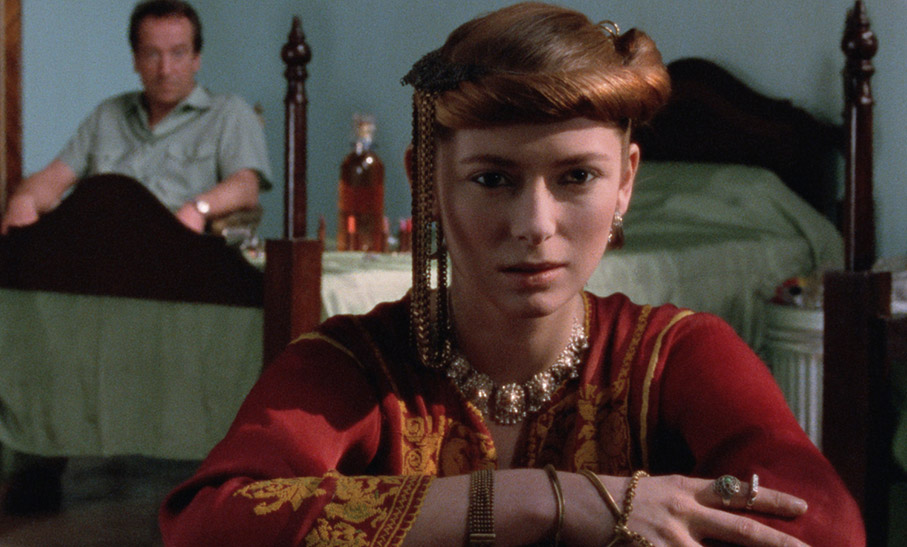 Recollections on Friendship's Death (40:35)
This discussion was recorded via videoconference due to Covid restrictions and produced for the 2020 London Film Festival, at which the restored version of Friendship's Death was shown. It's in two parts. The first half features Bill Paterson and Tilda Swinton, moderated by Will Massa of the BFI. Both had good memories of the film and with working with Peter Wollen. Swinton in particular had been in her late teens when Signs and Meaning had been first published, and had been aware of Wollen as a kind of rock star British intellectual, producing the kind of writing and thinking about film she had thought she would have to travel to the continent to find. This comes to an end and at 23:28 we have the same lineup as on the commentary track: Rebecca O'Brien and Witold Stok, moderated by Josephine Botting. Inevitably there's overlap with the commentary, and O'Brien again gets to say more, but both she and Stok are clearly proud of the film which they had a good experience making.
Peter Wollen – Writing, Politics, Film (63:10)
Also recorded via videoconference for the 2020 London Film Festival is this discussion between Laura Mulvey and academic Kodwo Eshun. The moderator is Wendy Russell from the BFI, who has worked with Peter Wollen's archive. This is less a debate than both interviewees giving answers to the moderator's questions. It can be quite dense in parts, but Eshun talks about Wollen's method of the people in his films embodying ideas and "taking them for a walk". Meanwhile, Mulvey describes Wollen's writing and says that he developed four voices: that of the journalist, the essayist, the film theorist and the writer of experimental/poetic prose. Mulvey also describes how Wollen was in the Middle East at a conference at the time of Black September, and the visit to the ruins at Jaresh as described by Friendship in the film was based by a real visit by Wollen and other academics in what was then a war zone. Mulvey also reveals that a book of Wollen's and her film scripts (plus the original "Friendship's Death" short story) is in the works.
Frida Kahlo & Tina Modotti (30:11)
This short documentary/essay film was sponsored by the Arts Council of Great Britain and made by Mulvey and Wollen in 1984. Narrated by Miriam Margolyes, it accompanied a London exhibition of the works of painter Kahlo and photographer Modotti which they had curated. By comparing and contrasting two artists, both based in Mexico, Mulvey and Wollen take a different approach to either concentrating on one artist or making a more general piece about women in art, as others might have done. They make a case for the two women's different approaches for their art, one internal in inspiration and one external. We also see colour home movie footage of Kahlo and Modotti's appearance in the 1920 silent The Tiger's Coat.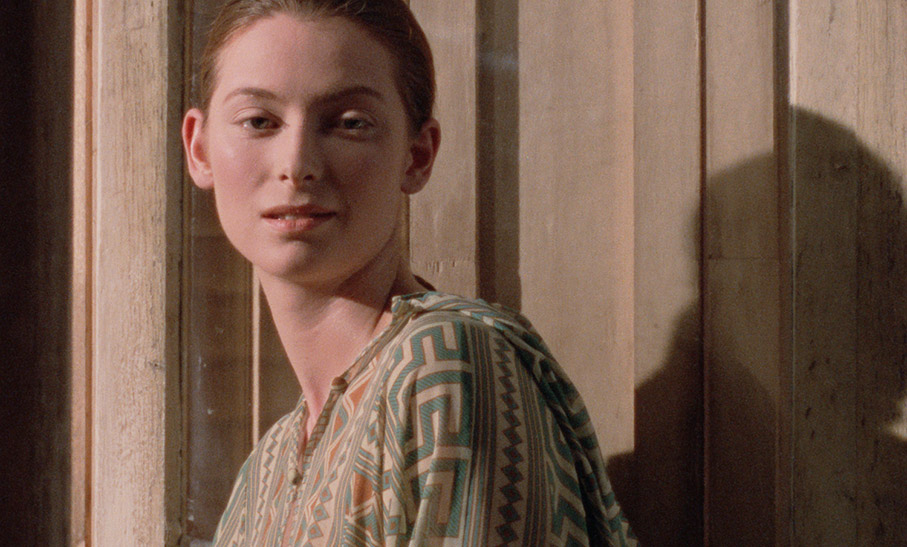 Booklet
Running to twenty-eight pages and available with the first pressing only, the BFI's booklet begins with "'Aliens Like Me'" by So Mayer, which covers the film's making and Wollen's ideas and themes in some depth. There's no spoiler warning, but this is still best read after seeing the film. This is followed by an interview with Wollen by Simon Field for the November 1987 issue of Monthly Film Bulletin where in several separate sections Wollen talks about the inception of the film and his desire to make it on a low budget in a studio and how a relatively conventionally structured story reflected that cinema and its audiences had moved on from the radically non-narrative essay films that he and Mulvey had made a decade earlier. From the same issue is Thomas Elsaesser's review of Friendship's Death. Also in the booklet are film credits, notes on and credits for the extras, and stills.
Peter Wollen's only solo film as writer and director is a development of his ideas from the previous decade and the films he made then with Laura Mulvey. Friendship's Death is ideas-driven science fiction, which catches several people at the start of distinguished careers, not least Tilda Swinton in the title role. The film is well presented and contextualised in this BFI Blu-ray release.
---
Note: The stills accompanying this review were supplied by the BFI and thus differ from the aspect ratio of the transfer on this disc.