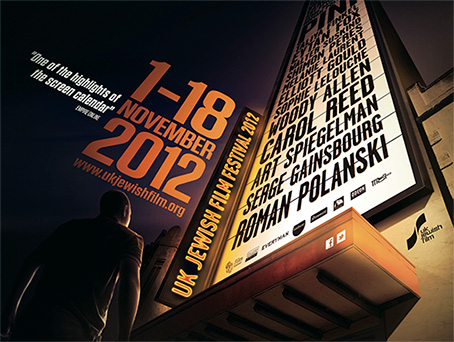 interview with Judy Ironside
---
Timothy E. RAW talks to festival founder Judy Ironside about the criteria of film selection, appealing to the broadest possible audience and what makes for a great opening night film.
interview with writer-director Sophie Lellouche
---
Sophie Lellouche's opening night gala, Paris Manhattan is about a Woody Allen-obsessed pharmacist. Interviewee and interviewer are similarly inclined.
The UK Jewish Film Festival runs until November 18th. Film listings can be found here.
---
eOne picked up North American rights for Paris Manhattan earlier this year but are yet to set a release date. The film is released this Thursday in Italy and finishes the year with an Australian release December 13th. The film is yet to secure UK distribution.
UPDATED: CinéFile acquired all UK and Ireland rights in April 2013 with a UK theatrical release date of July 5th 2013