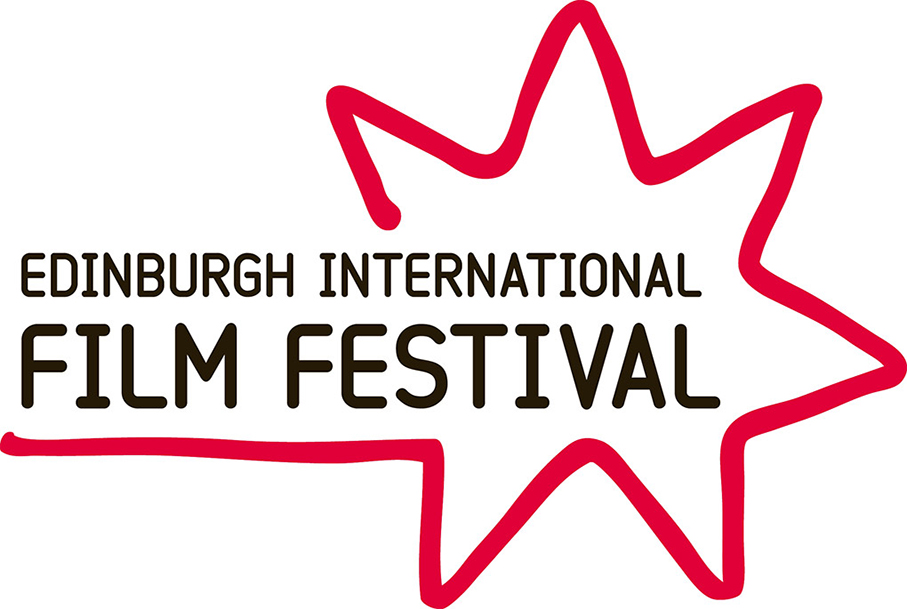 Introducing his stylish debut feature The Library Suicides/Y Llyfrgell prior to its World Premiere at the Edinburgh International Film Festival, director Euros Lyn treated the audience to a free Welsh lesson. In time-honoured call-and-response fashion, he had us shouting out the guttural gaelic pronunciation of the film's title with pantomime relish. He learned to entertain on the job while directing crowd-pleasing, BAFTA award-winning episodes of Doctor Who, Sherlock, Last Tango in Halifax, and Happy Valley. The Library Suicides, though televisually taut, is crafted from darker material entirely.
Adapted from Fflur Dafydd's eponymous bestseller, this feisty thriller begins with the apparent suicide of a celebrated novelist (Eleana/Sharon Morgan) and then blazes a trail of exuberant mayhem after her dying words - "It was Eben" - point her daughters (twin librarians Ana and Nan, played with impressive virtuosity by Catrin Stewart) down the path of violent retribution. The complexities and subtleties of Dafydd's compelling script simultaneously steer us down memory lane as the mother's tale is told in a series of flashbacks and diary entries, and as the literary excavations conducted by her biographer (Eben/Ryland Teifi) deepen to reveal unexpected stories and histories.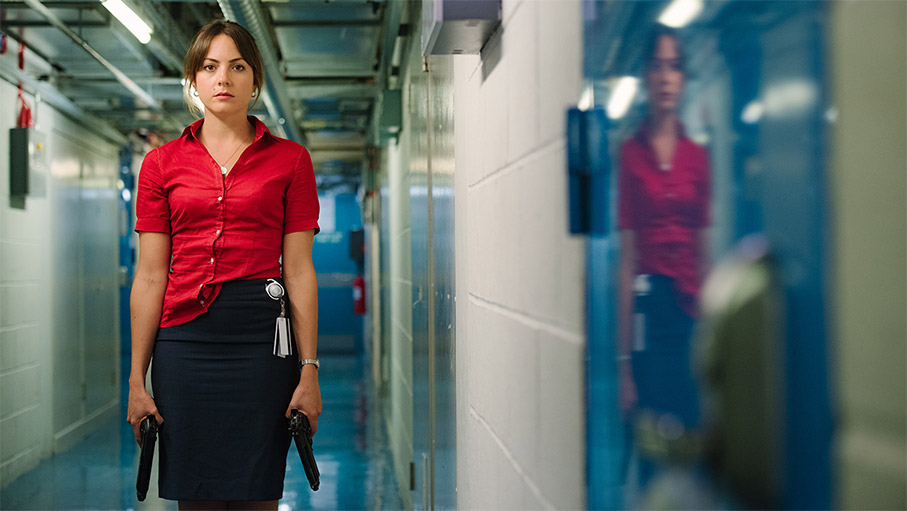 Granted open access to the National Library of Wales, Lyn makes expert use of its cavernous archives and echoing corridors to insinuate a palpable sense of suspense intensified by the film's night-shift setting but, unfortunately, overemphasised by thumping, throbbing aural signposting. That regrettable misstep and an equally unwarranted reference to Dylan Thomas aside the film proceeds with sure and steady cinematic stride toward its startling climax. The twins' matching red lipstick and uniforms imply they are identical roses with thorns capable of drawing blood but as the film unfolds the differences in their sensibilities emerge. These differences are evident in their respective encountes with two security guards, one of whom (Dan/Dyfan Dwyfor) becomes embroiled in their plans after stumbling upon them as he does his rounds and they go about their deadly business. A likeable lad with a ready wit, Dan adds welcome comic charm to this captivating slice of Celtic Noir, which is further enhanced by its chilly coastal backdrop and the warm cadences of the Welsh language.
Michael Lennox's A Patch of Fog is another compact, tension-charged debut from another director who cut his sharp teeth on TV. The film takes its title from the fictional fiction bestseller that catapulted Sandy Duffy (Conleth Hall) to celebrity status in his twenties. Sandy, now ensconced in flabby middle-age, rests complacently on that single lucrative laurel. He has an academic sinecure, he is a regular guest on a highbrow TV chat show, and he has his clandestine affair with the show's presenter, Lucy (Lara Pulver), but he is one of the walking wounded and living dead. He occasionally jolts himself fully alive by shoplifting. He has a neat trick: he pre-programmes his mobile, slips items into his pocket while picking out the phone when it rings, and covers his exit by chatting to nobody and ignoring others. If that might serve as a metaphor for modern living and Sandy for the soulless, empty lives of all the partial livers, the film certainly reflects modern urban realities. Although set  in Belfast it revolves around the kind of lonely Ballardian non-places where humanity is crushed - car parks, roadsides, railway sidings, service stations, supermarkets, television studios.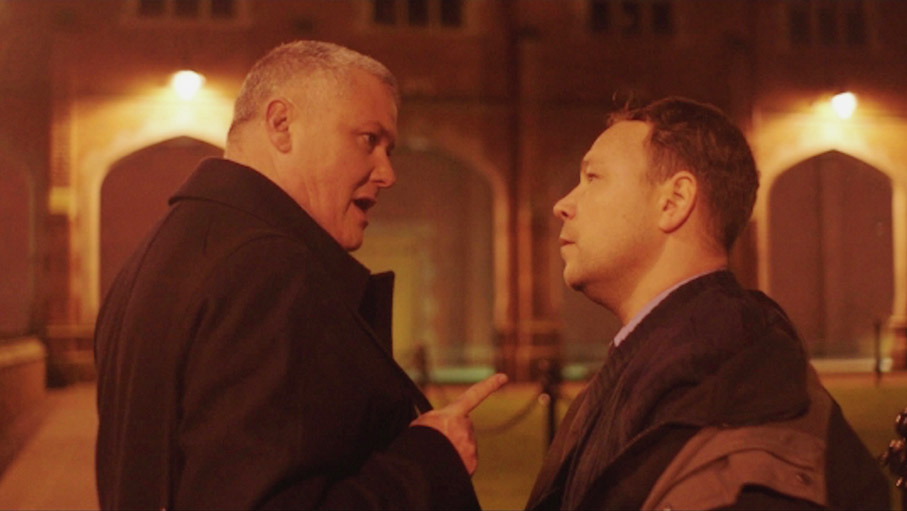 When Sandy is finally caught in the act on CCTV by the watchful, intelligently alert Robert (Stephen Graham), he is offered an unusual deal, essentially, be my friend or I'll turn you in. This particular security guard is at one and the same time as endearing a character as Dan in The Library Suicides and a disturbingly unhinged sociopath. Stephen Graham's reach and range is such that his portrayal of Robert as both troubled loner with whom we sympathise and disturbed stalker from whom we recoil is as convincing as it is compelling. Those who saw his forceful performance as the skinhead Combo in Shane Meadows' This in England (2006) will know how effectively he can turn on sixpence between innocent vulnerability and unrestrained aggression. He does that when he persuades Sandy to flatten coins on a railway track with him and later discovers he has given the misshapen token of trust to Lucy's daughter.
Scriptwriters John Cairns and Michael McCarthy nervously, perhaps wisely step back from those moments it appears a friendship of sorts, or at least a comradeship and solidarity of the damned, might develop between these two lost souls so alike they look alike. As the tension of their class differences reach breaking point, as the plot twists this way and that, and as our sympathies veer back and forth between them, their unequal relationship, built as it is upon blackmail, inevitably disintegrates. They gather ever more ammunition to do each other harm. Robert discovers Sandy's deepest secret. Sandy discovers Robert's secret hiding place. Finally, they drag one another down. Audiences will have mixed feelings about both men but perhaps there is something in their shared fate, sealed as it is by the symbols of the surveillance society, that will strike a deep chord. This riveting, tensely twisting film, like The Library Suicides, will certainly have them on the edges of their seats.