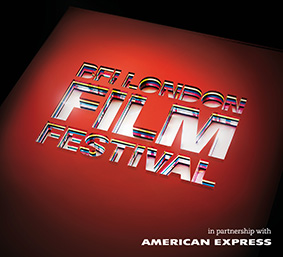 The 59th London Film Festival is almost upon us, and for the the first time in a couple of years we will be providing coverage of a number of the Festival's films and events. We were due to do so last year, but a family tragedy cancelled our coverage at the last minute. This year we're up and running and have already begun work on our first reviews of films screening in the Festival.
Given that we all have full-time jobs and run the site in our free time, our coverage will inevitably not be as extensive as it will be at sites or in magazines whose contributors make a living from such scribblings. The lead reporter this year will be Jerry Whyte, though I will also be providing a number of capsule reviews of films being screened. Not being London based is a bit of a handicap for me, but I'll be intermittently shooting back and forth to the Capital to catch films or (hopefully) shoot interview material. We are aiming to report on different films to each other to widen our coverage, despite a strong desire to see some of the very same titles. The fact that both of us are sporting injuries or illness-related conditions is neither here nor there. There's no stopping us two.
We've actually already started attending press screenings of some of the films in the festival, but there is an embargo in place that forbids us from reporting on any films that are receiving their world premeiere here or even tweeting remarks about them until they receive their first public screening. This does enable us to prepare a few of the reviews in advance so that we can post them almost as soon as the films have been screened, but most of the press screenings are taking place on the same day as the public showings, usually just a couple of hours earlier. Reviews for most of the films we plan to cover are thus likely to be posted in the days immediately following their public screenings rather than on the day itself. Those we see well in advance that are not covered by the embargo we will attempt to post reviews of before their public screenings.
Similar embargoes are in place when it comes to filmed interview material. At this stage we are still trying to secure a number of interviews, but having drawn up a wish-list of filmmakers we would love to talk to, we were rather chuffed to be were offered number two on our list without even having to ask. The thing is, we've been asked not to post the resulting interview until the film under discussion gets its UK cinema release, which is not until next Spring. The same restrictions might well be put on other interviews we may secure, but we should at least be able to report who we've interviewed and when the interview itself will be posted. We've elected not to pursue any Red Carpet interviews this year – grabbing a quick sound bite with a director or actor as they are shuffled from one camera crew to another by PR people really isn't worth the time and effort it takes to set up, and doesn't allow us the time to ask the questions we want in anything like the depth we'd prefer.
All of which does mean that we are currently devoting the majority of our free time to the Festival coverage and will be for the next two or three weeks, and as a result precious few disc reviews will be posted during that period. The upside of this, all being well, is that when the festival starts the frequency with which we will be posting reviews will significantly increase. The reviews themselves will be a little shorter than our gargantuan norm, but freed from having to watch and write about the small mountain of extras you find in the average Arrow release, to pick a favourite example, we can cover more titles, most of which will likely be knew to those of you who are unable to make it to the Festival and see the films yourself. Hopefully we will be able to highlight a few titles to watch out for when they land UK cinema releases in the coming months. That not all of them will is one of the more frustrating elements of such a festival, but with digital download and streaming now also a viable platform for distribution, we might still see titles that do not make it onto UK cinema screens made available through alternative outlets.
In the mean time we have created a separate page to collect all of the news stories, reviews, articles and blogs relating to the London Film Festival, which can be accessed from the front page by clicking on the LFF icon at the top of the left-hand column. All of these articles will be announced on the front page in the usual manner, but this dedicated page will allow you to access any of the Festival related pieces without having to dig around the archives. You can access the page here – there's not much on it at the moment, but the content will increase once the festival starts.
Hopefully we might see some of you there!